One of the most important rooms in a home is the kitchen. This is especially the case when it comes to the preferences of homebuyers. House shoppers put a great deal of emphasis on the kitchen of a home. If your kitchen has been recently remodeled, it can significantly increase its sale price. However, what should you focus on with your kitchen remodel? Below are three key spots to consider during your newest kitchen makeover.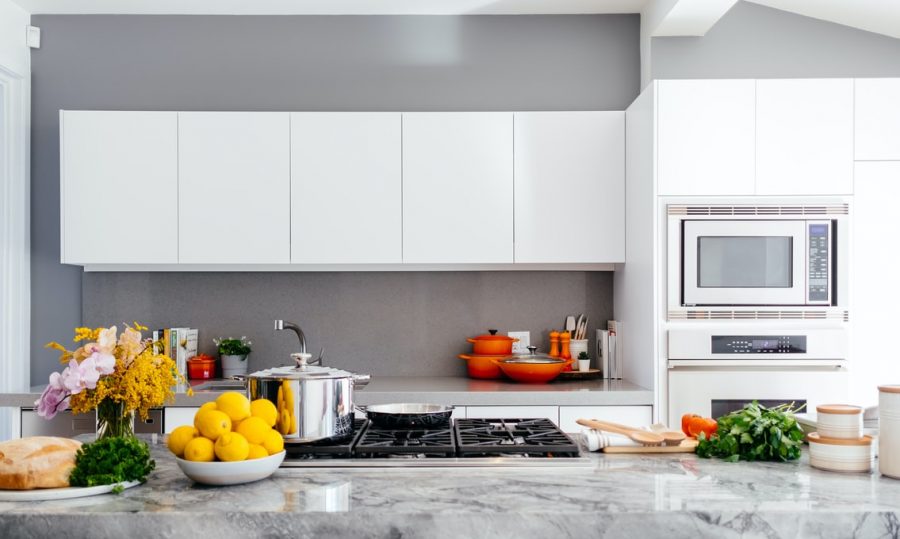 Countertops
One of the most important elements of any kitchen is the countertop space. What your countertops are made out of matters a great deal. They, of course, provide you with the surface space needed for cooking and preparing meals. They also make a huge difference when it comes to the aesthetic quality of a kitchen. The countertops are likely to be one of the first things a visitor notices. Choose a material for your countertops that provides you with the stability you need as well as a visual pop that can bring the whole room together. Great choices include marble, granite, soapstone, slate, concrete, butcher block, ceramic tile, and even wood.
Kitchen Island
A second element you should consider focusing on is a kitchen island. If you don't have one, a kitchen remodeling project is a perfect opportunity to install one. Kitchen islands are desired by today's home buyers. Installing one will help increase the value of your home. Doing so will also add a lot of functionality thanks to all the extra countertop space, cabinets, and other storage options. Adding a few bar seats can also make the kitchen island a centerpiece for gatherings of family and friends.
Cabinets
Third, you should make your kitchen cabinets a focus of your remodeling project. Cabinets, of course, provide you with the space you need to store plates, glasses, cutlery, cans, boxed food, and much more. Without that storage space, your kitchen would be cluttered with items placed on countertops and look quite ugly as a result. The style, color, and materials you choose for your cabinets can also significantly impact your aesthetic. Your choice of cabinets could help give your home a sleek modern look or the look of a quaint country kitchen. There are almost limitless options.
Overall, put a lot of thought into your remodeling project. Kitchens help sell homes. The design choices you implement can also add a lot of functionality, convenience, and aesthetic flair to the room. Make countertops, a kitchen island, and cabinets the focus of your remodel for the most impact.