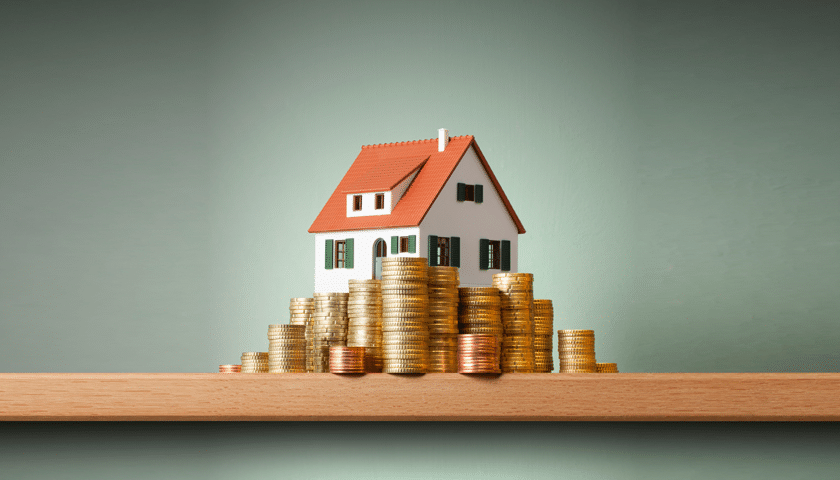 Owning your own home is a dream that many people have. There are endless possibilities and memories to make in a home all your own, and now there are home loans that require no down payment. In the past, a 20 percent down payment was standard, but that has changed. Buying a home is now more attainable than ever before.
Financial institutions like Solarity Credit Union now offer a variety of home loans that require a low or even no down payment. This option creates a new pathway to homeownership for people who never thought they could attain it. With no down payment, a family can move into a home faster and start making memories sooner.
Here are a few of the benefits that come with getting a home loan with no down payment.
1. No Down Payment Provides an Easier Pathway to Homeownership
Making homeownership accessible is one of the biggest advantages of getting home loans with zero down payment. With rent prices rising rapidly, more people are interested in buying a home than ever before. It provides a sense of security and creates a foundation that many families long for. But the kind of savings needed to achieve traditional mortgages makes it nearly impossible for some people to ever buy a home.
Not requiring a down payment removes roadblocks and creates an easier journey to homeownership. It also gives borrowers more incentive to focus on the other requirements needed to secure a loan, such as good credit history, good on-time payment history, and a stable job history.
2. No Down Payment Allows You to Save Toward Mortgage Payments
What can you do with the money you save from not putting a down payment on your home? The options are endless, but one of the smartest things you can do with that money is to save it to put toward your first mortgage payments. Saving enough to cover your first few months of payments will allow you to focus on your move and any repairs or purchases you need to make for your new home without having to worry about payments.
It looks good to your lender too. Financial institutions like to know you are financially capable of keeping up with your monthly mortgage payments, regardless of how much you're able to put down on a home. There will always be some kind of saving required to buy a home, and saving toward your mortgage payments is seen as beneficial to both you and your financial institution.
3. You Still Have Home Loan Options With No Down Payment
Conventional home loans come with an array of options so borrowers can secure a loan that fits their needs and lifestyle. You don't give that up when you opt for a loan with no down payment. There are a variety of no-down-payment home loans available, whether you're a first-time buyer, just upgrading or downsizing, or looking to invest in a second home.
Traditional first-time homebuyer programs are probably the first thing to come to mind when you think of zero-money-down options, but individual lending institutions have proprietary first-time homebuyer programs as well. Lenders such as Solarity Credit Union have loans with no down payment that are ideal for well-qualified buyers, with great features like waived lender fees and reduced private mortgage insurance.
A USDA home loan is another option for home purchases in more rural areas. If you qualify, these loans offer reduced rates and the possibility to roll closing costs into the total amount of the loan.
VA loans specifically help service members, veterans, and eligible surviving spouses buy homes. Low interest rates, limited closing costs, and no down payment make homebuying a reality for this group. If you qualify for this option, it could be a great way to secure a home loan with no down payment.
4. No Down Payment Means More Money for Closing Costs
Closing costs are often forgotten when people budget for buying a home. These costs include fees for inspections, appraisals, title research, underwriting, and so on. Buyers nearly always have to account for these costs when purchasing a home, and coming up with the money for both this and a down payment can be difficult. When you get a home loan with no down payment, however, you have more flexibility to cover these closing costs.
Closing costs are usually about 3 to 6 percent of the price of the home, and that money needs to be paid in cash at your closing. With the money saved on no down payment, you can comfortably pay for these out-of-pocket costs.
5. No Down Payment Leaves More Cash for Upgrades or Improvements
Depending on the type of house you wish to buy, it may make more sense to put no money down and instead use your cash toward other expenses. While there are surely many things that you'd rather spend money on, one smart way to use the money you would have used as a down payment is to make improvements to your home. This has the potential to increase the value of the house, which could pay off in the long run.
Home improvements are a great way to spend your money if you're buying a home that needs some work or you just want to make some upgrades. Not having a down payment on your home can allow you to save your cash and complete the work the house needs. While home loans with no down payment will save you money up front, they can also cost you money should your house decrease in value. Making home improvements could help to ensure that your home maintains its value or potentially increases it. It could also give you more flexibility when choosing a home, so long as you feel capable of making the transformation. Home improvements can be a fun project to take on and truly make a home your own.
Based in Washington State, Solarity Credit Union offers home loans with no down payment for borrowers with a variety of needs. Whether you're a first-time buyer, USDA eligible, or just looking to buy now rather than wait, a Home Loan Guide can help you find the perfect loan for your needs. Learn more by visiting the Solarity website.