Delhi which has always been one of the most preferred destinations for all the food lovers out there. The innumerable varieties and the multiple cuisines along with delicious delicacies and the exotic tastes, the city is the living legend for the food lovers from centuries. From Paranthe wali Gali in Chandni Chowk to the Purani Dilli Falooda shops. Delhi has always attracted food lovers from different places. If you are a vegan and your appetite is craving for good vegetarian food then we are here to tell you about the best places in Delhi to have Dal Makhani (The most favorite dish among the vegetarians).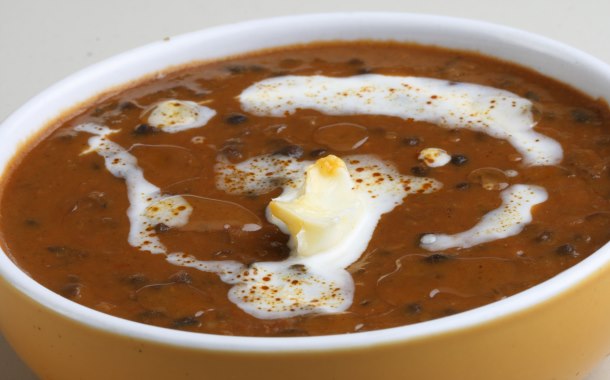 Kake Di Hatti
From kulfis and faloodas to hundreds of varieties of Paranthas, Old Delhi has always been the heart throb for the foodies. Kake Di Hatti is an authentic Punjabi dhaba is indeed a paradise for all vegetarian foodies. Located near Fatehpuri Chowk in Gali Batashan, Kake Di Hatti serves the tradition Punjabi and North Indian Cuisine at Pocket Friendly rates. Here you must give a try to the Dal Makhani and the variety of Naans they provide. The Price for two will be very pocket friendly and as less as 400INR only.
Veg Gulati
This is the Vegetarian branch of one of the most famous restaurants chain in Delhi, The Gulati Restaurants. Gulati Restaurants are one of the oldest and trusted names of the City. Veg Gulati is mainly famous for their North Indian Cuisine. The ambience and services are too good to be recommended. The same is located at the Pandara road Market. If you are here then you must give a try to the Dal Makhani and churchur Naan, as they are one among the best to offer Dal Makhani. The price for two will be almost 1300.
Dilli BC
Dilli BC is a chain of restaurants which just opened up in Dwarka after Malviya Nagar and GK-2. This place is best at serving the best lentil dish, the Dal Makhani. You will be unable to count the number of Naans you had with this superb dish. They always provide food good both in quantity and quality. You may have to pay around 700 for two people.
Apni Rasoi
Situated in a small area of East Delhi, this food joint serves one of the best Dal Makhani in this area. You find the food enormously delicious and finger licking. Also the price is not a burden on your pocket. You can have great food just at a price of 300 for two people. Since the joint is small you may face difficulties finding it in the most populated areas of East Delhi. If you haven't planned your dinner yet, get it packed from Apni Rasoi.
Jai Vaishno Rasoi
Located in DDA Market of Rohini sector 14 of North Delhi, this is the number one spot there, whenever it comes to delicious north Indian meals. This restaurant serves the best Dal Makhani in North Delhi. People come here from distant places just to taste this amazing lentil dish. This particular place is ruling the taste roots despite the fact that this is opened just some time back. You can enjoy the food here at just 250 for two people. So what more you can desire, taste at the best price.
Pindi
Pindi is situated at the corner of Pandara road and is a very famous restaurant which has rich and delicious curries on their menu. Among all, you can have one of the best Dal Makhani here. Despite the fact that this may cost you a bit higher which is around 1700 for two, you will never regret coming here. The delicious Dal Makhani, Pindi Chana and Kadai Paneer will take your heart away for sure. So next time if you are craving for something creamy and really delicious then you really cannot afford to miss this place.
Moti Mahal Deluxe
Moti Mahal Deluxe would be your best choice if your family loves to go out for dinners.  This can be the ultimate place for all foodies. The best part about this is that Moti Mahal has various outlets in different malls at different places. So you can easily move to your nearest Moti Mahal Deluxe to enjoy their unmatched and really delicious Dal Makhani with variety of Naans. You can also try Paneer Lababdar and Hara Bhara Kebabs. The expenditure would be around 1000 bucks for two people.
The Last Words
These are few of the restaurants which we have mentioned here for the best Dal Makhani in Delhi. But there may be others places too from where you love to have this particular Dish.