The holiday season can be a magical time of year for happy families but for those facing the end of an era, it can be full of stress and contention. Many couples attempt to have one final season of bliss before calling it quits. But according to a major nationwide study that's often the final curtain call as divorces spike during the first three months of the year. Of course, whether the divorce occurs after the new year or right after school resumes, that first Thanksgiving after a divorce can be a doozy. Fortunately, there are some effective tips and strategies to help get through that first post-divorce holiday season alone.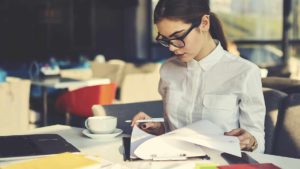 Make New Traditions
The first Thanksgiving after a divorce can be wrought with old memories of your previous life. While sometimes that's nostalgic and beautiful, it can also be bittersweet or crippling. There is nothing wrong with setting a new tone and taking matters into your own hands by changing or adding new traditions. Chances are you won't feel like visiting the old in-laws, so why not volunteer at a soup kitchen or animal shelter? Plan a movie date or holiday brunch with a few friends instead of cooking. Or head out to some Thanksgiving night pre-sales to get a head start on your holiday shopping.
Stay Connected with Your Support System
A competent Michigan divorce attorney will insist that anyone going through a divorce needs to have a strong support system. This system should include people specifically devoted to you who are willing and able to prioritize your needs and offer a strong shoulder when necessary. Don't push these treasures away, especially during the holidays. Instead, plan a poker night or girl's night out, hit the casino, go on a spa date, or just have a special Friendsgiving.
Be Fair and Flexible with Kid Sharing
If you have kids, holiday custodial arrangements can cause a decent amount of stress for at least one side of the family. If you're both decent and loving parents, there's no reason why this needs to be an issue. So why not share the joy and the kids? There's no set rule that Thanksgiving can't be celebrated the day before or even a week later. So why not let the ex-have some time with the kids and you can plan a special holiday earlier or later? That way, you can get a much needed holiday break. In fact, if done right, it can become a new tradition that can be repeated for years to come.
Take a Private Vacation
Almost 51 million Americans traveled at least 50 miles for Thanksgiving in 2017, setting the highest record in 12 years. But while traveling to family and friends is a holiday tradition, it's certainly not a requirement. So why not shake things up a bit? Instead of hosting an annual dinner or being the odd one out as the poor sad single, book a trip to a special destination you've always wanted to visit but never could while you were married. Or focus closer and cheaper to home by going on a yoga or spa retreat. You could even get a great deal on a weekend cruise. The options are endless to make that first Thanksgiving after a divorce memorable in all the right ways if you just think outside the box.