Boat shoes are not a new concept but an age old tradition if you go in the history. These shoes are also recognized by different names such as deck shoes as the sailors used to wear them on the ship decks. There are still considered as the functional shoes more than the style statement but hey! this perception is changing with time.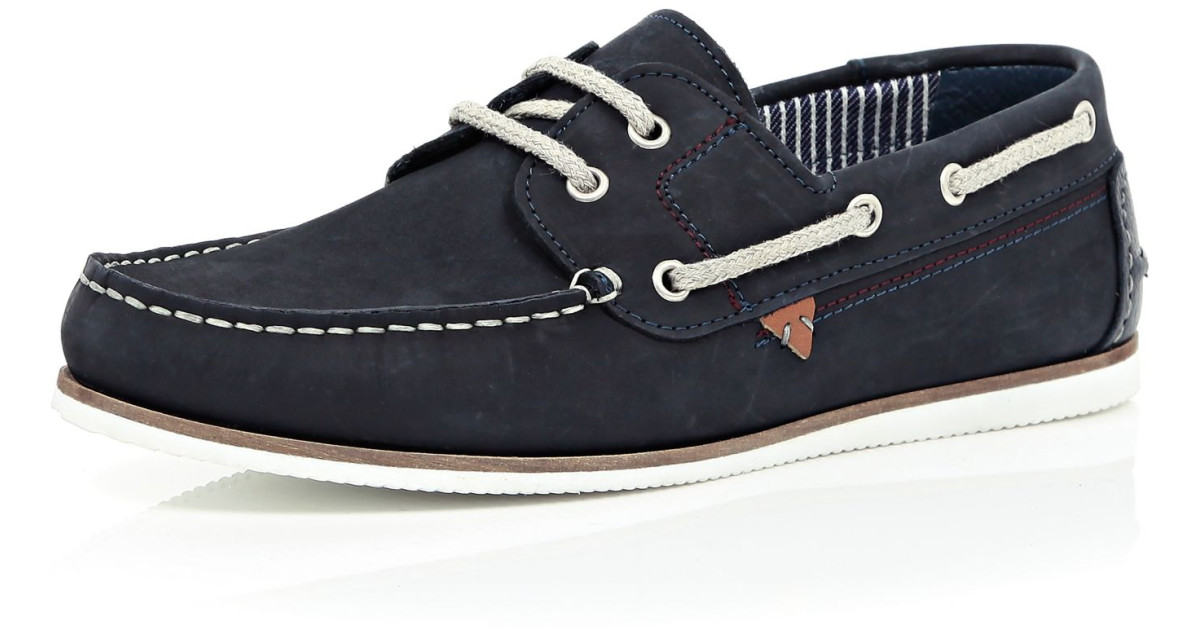 Boat shoes are equally chosen as the style accessories even when they are functionally adequate. There was a time when it was considered as the utility wear its rugged built was something people have have relied upon.
Sailors on the ship, fishermen on the beach and many such people consume it. The  holes in the shoes sides is there to drip away the water. This usually is the case when you walk on the beach or work with water intensive situations.
Boat shoes are considered an essential footwear that one should own. These are light, comfortable and often constructed in a way that you don't need to tie up the laces but slips on your feet in them.
Construction
Boat shoes are available in variety of colors,designs, shapes and sizes. Although, most of them have rubber or PU soles attached, the material may vary from manufacturer to manufacturer. The upper material is usually constructed of canvas, leather, synthetic leather and sometimes even rubber. The holes sideways lets your feet breathe well and filter out the water in rainy seasons. Many people find them useful in rainy season since they do their task very well.
How To Wear Them
Since the prime purpose when these were  invented was to put away the water and slippery situations, these are constructed for on the go situations. Hence, you won't find the laces in most of them. Even when the laces are attached, they just act as the design element and you don't have to manually tie them each time. Very few boat shoes comes with  the laces and these are constructed for the people who prefer laces and still wish to enjoy the comfort of boat shoes.
Although it's a preference but boat shoes can be wore with and without the socks. It goes well with almost every casual wear and particular with shorts, jeans and chinos.
As a style accessories, the jute hat, an untucked shirt and shorts would compliment the boat shoes when  you are on the beach. You can wear a mono-shade boat shoes when you wear formals and a multi shade boat shoes when there is a party time.
Perfect Situations
Although there is no fixed and defined rules to wear them but there are certain situations and occasions when they are found to suit you the most. People often wear them on casual night parties and beach parties. Also, in the rainy situations, you can keep them handy to prevent water filled shoes. If your work demands a fast and on the go routine, these are suitable as you just need to slip on your feets in them. For semi formal occasions like office party and get together, these are perfect.
Where You Should Avoid Wearing Them
Avoid wearing boat shoes on hiking or any other sports and adventure situations. These are comfortable but not sturdy enough to tackle the harsh situations. Also, you should never bike with boat shoes as biking requires boots. If you walk on the grainy surface, again the boat shoes is not the best choice to make. On the whole, these shoes are comfortable for watery situations and light and smooth walks.
Add boat shoes to your fashion collection and elevate your wardrobe for multiple options.