The party capital of India, "Goa" is full of surprises and distinctions. Apart from palm fringed coastlines, beautiful landscape, exotic beaches and happening nightlife in both north and south districts.
Goa has a number of secrets that make you fall in love with it. So take the Goa Tour and check out the essential Goa tourism information listed out which undoubtedly make your trip hassle free and offer the bunch of pleasant experiences.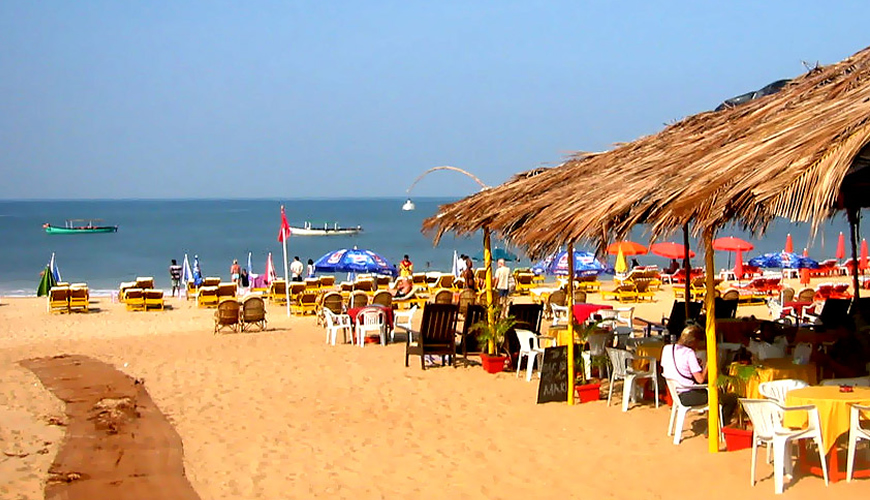 1) Major Districts in Goa: North Goa, South Goa
2) What to explore in Goa: Beaches, Churches, Cruises, Parties and Water Sports
3) General information:
Language: Konkani and Marathi are the widely spoken languages in Goa; however you will also find people speaking English and Hindi.
Currency: Like elsewhere in India, the currency in Goa is the Indian Rupee (100 paise). Goa offers a good network of banks, currency exchanges and ATMs that make it easy to access money across the city. All major debit and credit cards find wide acceptance.
Food: Classic old world restaurants and smart in-house restaurants in hotels and resorts to cafes, bars and beachside shacks offers both local specialties and other Indian regional cuisines like Gujarati, Punjabi, South Indian to an original variety of Continental and Chinese cuisines. Well, if you thought we forgot to mention drink; so no Feni……..the local cashew fruit or coconut brew hits you all the right spots.
Clothing: Ideally light cotton clothes that are airy or comfortable and make sure you take swimming and beach gear, sunhat, sunglasses and plenty of sunscreen as the sun is fierce.
Communication: Goa has a well-knit communications network. With telephone, fax and internet centres in almost every corner enabling you to get in touch with any part of the world easily.
Health Centres: Hospitals and health centres in Goa offer world-class facilities.
Travel Formalities: A Visa is a must to enter India. You can contact the Indian Embassy / High Commission in your country for the same. It is best to carry your passport on you all the time and also carry travel insurance.
4) When to Go:
Weather: Warm and Humid
Summer: April-June [30 – 40 degree Celsius]
Monsoon: July-September [26 inches]
Winter: October-March [25 – 30 degree Celsius]
Best time to visit to visit Goa is Between late October and early April
 5) Getting There:
By Air: The International airports at Dabolim, 30 km from the capital, Panaji facilitate easy access by air. Direct flights operate from Abu Dhabi, Sharjah, Muscat, Doha, Dubai and Kuwait.
By Rail:Two main railway stations: Margao (Madgaon) and Vasco da Gama connect Goa to all major tourist destinations and important cities of India by rail.