The healthcare landscape today is in a constant state of flux. Changes from the Trump administration, reversals from the Biden administration, and an omnipresent global pandemic have challenged existing healthcare laws as legal and regulatory disputes continue to rise in the face of new developments and processes. Even with an unprecedented divide in American politics, one issue appears to be bipartisan—the government's continued focus on prosecuting healthcare fraud.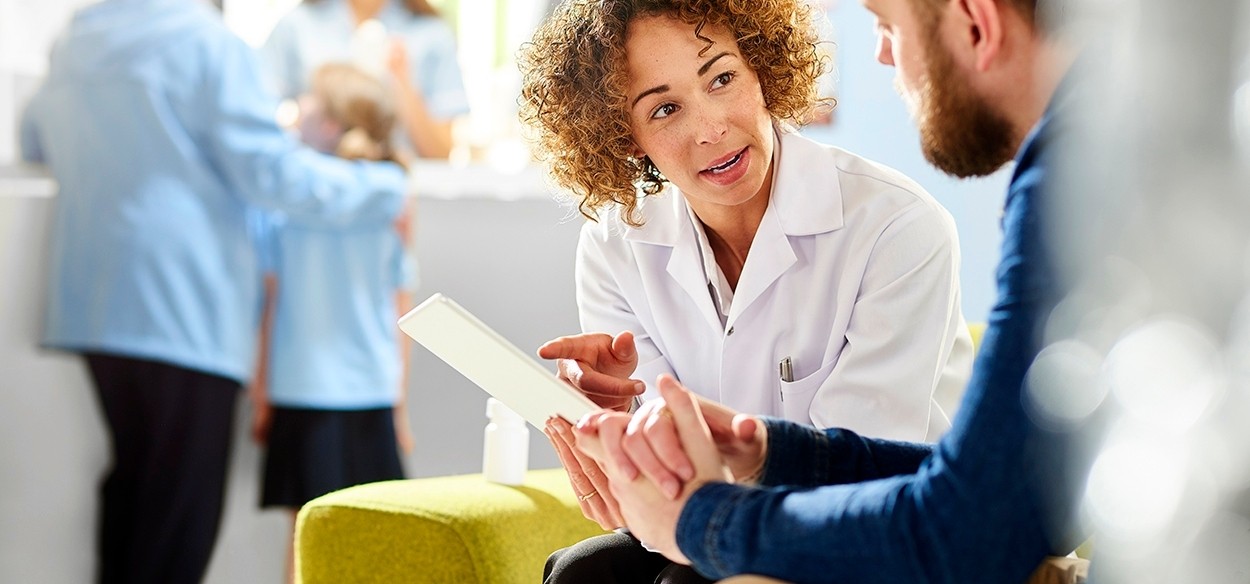 "With the introduction of new programs such as the CARES act Provider Relief Fund, the United States government has placed a high priority on monitoring cases of potential fraud in federal programs and are determined to recover money lost due to false claims," said Ileana Hernandez, partner with Manatt, Phelps & Phillips Law Firm and a member of the firm's healthcare litigation practice. "Recent activities demonstrate the government's fierce determination to monitor and prosecute healthcare fraud cases."
Setting a precedent in the government's promise to prosecute, the U.S. Department of Justice (DOJ) conducted a nationwide sweep of 36 districts in June 2016, resulting in healthcare fraud charges against more than 300 individuals. The shocking discovery was that a significant percentage of the individuals were directly involved in the healthcare field, including 61 doctors, nurses, and other licensed medical professionals. The massive sweep uncovered more than $900M in false billing claims. A year later, in what would become the largest healthcare fraud takedown in U.S. history, the DOJ conducted a similar sweep across 41 districts that uncovered more than $1.3B in false billings and brought charges against more than 115 doctors, nurses, and other licensed healthcare professionals. 
"In addition to the large government sweeps, nearly 500 lawsuits related to healthcare fraud were filed by private citizens on behalf of the federal government," said Ileana Hernandez of Manatt. "Many of these lawsuits were based on alleged off-label marketing, kickbacks, Stark violations, upcoding, double billing and lack of medical necessity claims."
As this nation continues to grapple with the COVID-19 pandemic and the resurgence of infected due to highly contagious variants, the DOJ continues its purge of healthcare fraud cases with a focus on drug and medical device companies; hospitals, and private practices; and in some areas, individuals, and smaller physician groups. 
"In the current healthcare climate, nobody is immune to the government's efforts to stomp out cases of healthcare fraud and abuse, and they will go to any length to recoup monies and prosecute entities," added Hernandez.
The False Claims Act in Healthcare
The rise of fraudulent healthcare cases is on the rise, as are significant shifts in enforcement trends. These shifts were taking place well before the COVID pandemic but have increased exponentially since. In 2015, the United States Deputy Attorney General Sally Yates issued the "Individuality Accountability for Corporate Wrongdoing" memo that directed all U.S. attorneys to target individuals involved in corporate crimes aggressively. This included the healthcare industry.
"Accountability in healthcare fraud is one of the main trends in enforcement trends within the healthcare sector," said Ileana Hernandez from Manatt. "When several False Claim Act settlements were imposed, costing healthcare companies and executives millions of dollars, the industry took notice."
Violations of the Anti-Kickback Statute and the Stark Law are other areas of government investigations trending upward. In 2017, several high-profile cases captured the seriousness of these violations, along with governments focus on prosecuting these types of cases. 
"These cases are becoming more common and aggressively investigated on the federal level," said Hernandez. "For example, owners of a Los Angeles-based acute care hospital in Los Angeles paid $42M to settle FCA violation allegations that they offered kickbacks to referring physicians. In Missouri, healthcare practitioners paid $34M to settle violations of submitting false claims to Medicare for chemotherapy services."
Other investigation and prosecution trends by the federal government include cases of alleged medical necessity, managed care environments, and combating the opioid epidemic. The latter is gaining the most attention from both the federal government and the U.S. media. 
"Pharmaceutical manufacturing companies and wholesale distributors have recently seen the most activity, with lawsuits filed by nearly every state, including several Native American tribal nations," said Ileana Hernandez of Manatt. "All are seeking to recover funds that they have expended to deal with opioid abuse."
Hernandez adds that over the past year, the federal government has expanded its focus beyond manufacturers to pursue prescribers and healthcare providers who have submitted claims to federal healthcare programs for opioid prescriptions. These efforts include investigations under the FCA and administrative actions, in addition to traditional criminal acts. 
In February 2018, the DOJ announced the Prescription Interdiction and Litigation (PIL) Task Force. At its core, the PIL is tasked with examining state and local government lawsuits against opioid manufacturers to determine what assistance, if any, federal law can provide.
With the threat of COVID ever-present today, the healthcare sector needs to implement vital internal compliance programs and audit reviews to ensure that all data is accurate and legitimate.
"Health plan compliance efforts vary widely," said Hernandez. "Given the increased interest in the healthcare industry, health providers and staff should carefully review their processes for risk adjustment, data collection, and validation."