In India, there are 2 types of investors in India. One who knows how to invest and the other's who don't. The bulk of the trading that takes place in Indian stock market is done on its 2 major exchanges, NSE (National Stock Exchange) and the BSE (Bombay Stock Exchange).  History of Indian stock market started in the year 1875 when BSE was incorporated and NSE was incorporated in the year 1992 but trading started a couple of years later in the year 1994.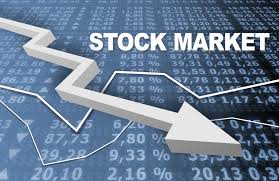 Though NSE was incorporated late but enjoys 70% of spot trading while BSE enjoys the rest of percentage. In derivative segment, though NSE enjoys a 98% share compared to BSE's 2%. The top stock brokers in India take the direct line from both the exchanges at the lowest brokerage India and the investors invest or trade in the market through these exchanges. Let's discuss the important features of the stock market in India:
Trading Mechanism: Trading in the stock market is done through an electronic order book. Once the order matches the limit the trade gets executed. There are no specialists or market makers in this market. The whole process of trading is order driven. The real advantage of it is that it brings transparency by displaying all sell and buy orders in the system. The top stock brokers in India have appointed sub-brokers below them and that is how the whole network is spread and these sub-brokers charges lowest brokerage India from their customers and this is how the whole trading system in stock market works.
Trading Hours And Settlement Cycle: The markets open at sharp 9 and you can place a pre-market order from then but the actual live market opens at 9.15 and closes at 3.30pm IST (Indian Standard Time).  The market remains open from Monday to Friday. Settling in equity cash market follows a traditional T+2 (Trading + 2days) rolling settlement.
Market Regulation: Indian stock market responsibility of regulation, supervision, and development rests with SEBI (Securities & Exchanges Board of India). It was formed in the year 1992 along with NSE. SEBI is an autonomous body. The market rules over the years have kept on changing in the best of market interest. In case a participant of market breaches any regulation, SEBI has the right to impose a penalty on those participants.
Who Can Invest In Indian Stock Market?
All the Indian citizens with a valid pan card have the right to invest in India. Among foreigners or foreign institutes who want to make a portfolio in India, they have to register as FII's (Foreign Institutional Investors) or as the sub-account of any of the FIIs registered in India. They are granted registered only after verification by SEBI's.
As of now, very few people in India invest their savings in equities. Indian has become one of the most favored Emerging markets in the world and therefore a large amount of FII's have registered in India and have made huge investments in India. With GDP in India is maintained at 7-8% annually and our financial markets too have become stable more and more people will join the market in time to come