Australia is a developed country, which often lures students and skilled workers from across the world to migrate and settle in the continent. Take our word, you have good prospects as far as your career is concerned in Australia. So, if you are planning to keep Australia as an option for higher studies or for job, we suggest you to take the Australian PR visa, which comes with a lot of benefits.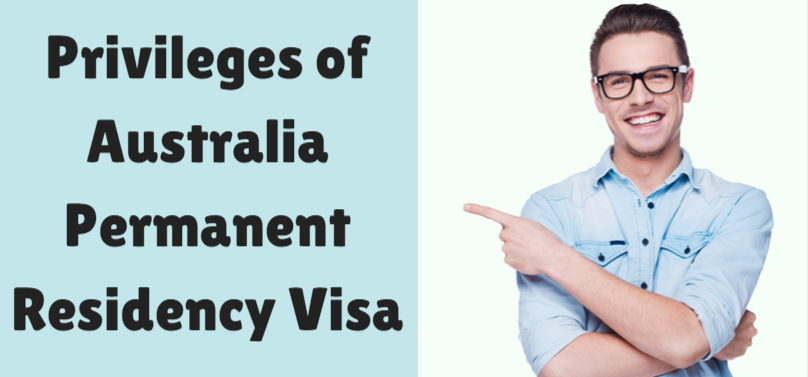 Here we will highlight the most important benefits of the Australian permanent visa, which you can reap and enjoy your stay in the country.
Right to Reside Indefinitely
This is the most common and obvious attribute of the said visa, and is the most important one. It is generally issued for a span of five years. In this given time, you can reside in the country and travel around freely. Once, its validity gets over, you can still stay in the country. However, if you want to travel overseas, you must apply for a resident return visa before your travel.
You will be eligible to apply for Australian citizenship after 4 years of stay in Australia. Once you get your Australian citizenship and an Australian passport, you do not need to worry about renewing your visa anymore every 5 years. With your Australian passport, you can visit 169 countries and territories visa-free or with visa on arrival.
Right to Education
To make it easy on the pocket, the government usually offers higher education loans. But, these are applicable to the permanent residents and the people on PR visa only. Therefore, to deal with any kind of financial crisis while pursuing higher studies, PR visa is the best option.
Right to Work
With the permanent resident visa, you get the benefit of working in any occupation and under any employer. You can change your job under this visa, unlike that of the 457 visa, where you must work in the nominated occupation and usually with the employer who is sponsoring your stay. However, you cannot work in some public service jobs and the armed forces, until you become an Australian citizen.
Right to Travel to New Zealand
What if you were told that if you are getting a resident status in Australia, you can visit, work and study in New Zealand any time you want? Yes, you heard that right. The New Zealand government in fact allows the residents of Australia to move into New Zealand at people's will.
Right to Australian Citizenship for your Children
Children born to Australian residents are automatically entitled to get deemed citizen status, which will in turn help them to reap the maximum benefits in the fields of work, education, healthcare and social security that the Australian government offers.
Right to Health Care
As an Australian permanent resident, you can also enjoy certain rights in the healthcare sphere. The Australian government offers its residents an insurance called Medicare. Under this scheme you are entitled to get free treatment at any government run hospitals and get medicines at subsidized rates.
These are just a few important benefits that has been presented before you. There are other benefits, which is beyond imagination. To get a clear glimpse of what all is in store for you, once you get the Permanent resident visa, get in touch with a good migration consultant, who will answer all your questions and queries and help in procuring the PR visa, without much hassle.residents an insuranc