How better to enjoy the most sought after places to dive around the world than on a private yacht charter? Diving is an immensely popular activity on a charter as you have experienced divers for crew, top notch equipment and some of the most jaw-dropping diving destinations available. Get the best of both worlds being on top of the water on your luxury yacht, as well as exploring the depths below! See which three diving destinations are amongst our guests' favorites
Tahiti
Tahiti is postcard-perfect, with luscious jungles, tropical weather and bungalows floating over stunning clear waters. Just wait until you go underwater and experience the exceptional diving opportunities! This exotic destination presents fantastic sailing conditions as well as being a mega hotspot for diving! The coral reefs, shipwrecks and lagoons are dotted all over the archipelago and are prime areas to get your snorkel out and make a splash, who knows what you will find lurking in the sparkling turquoise waters? We recommend you head there from July to October for warm seas and good conditions, along with the chance of sighting humpback whales or grey reef sharks!
Similan Islands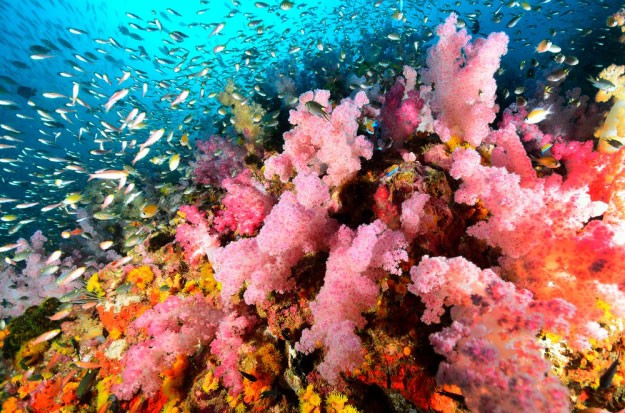 These unspoilt islands are found in the Andaman Sea on the west coast of Thailand; the majority of people are quite content to dive closer to the Thai shores, but between you and me, this is where the diving enthusiasts sneak off to for unbeatable underwater scenery. You are bound to see colors on the coral you didn't know existed, as well as cartoon looking species of fish! The ecosystem boasts a huge variety of species, from crab eating macaques above water to unicorn fish in the depths below.
Maldives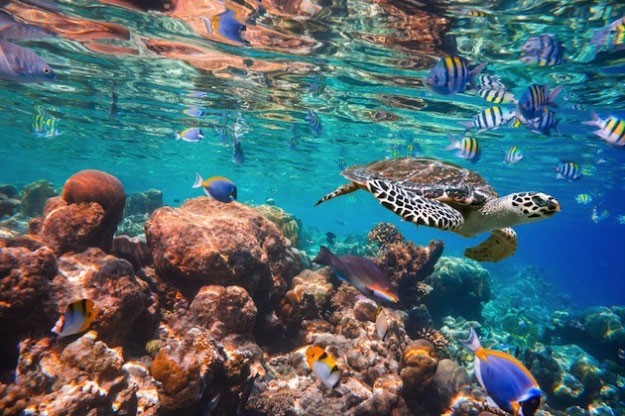 Surely the Maldives must be everyone's dream honeymoon holiday? How can you top the emerald green, translucent waters and the myriad of different size islands, each as enchanting and tranquil as the other? However, there is more than meets the eye than just relaxation, as the array of fish is spectacular due to the reef formations between the atolls. Plunge into the warm seas and toy with the turtles or dance with dolphins to your heart's content!
Do something memorable this summer and go diving in any of these superb diving spots! To find out more about anything related to services and all feel free to contact Island Sailors. We are the leading providers of Super Yacht Services, Yacht Charters, Provisioning, Stevedoring, Breakbulk, Cruising Itinerary, Dive Guides, Salvage, Security Clearances, freight, logistics and anything related to Travel in Maldives. You can also contact us via call, we are available 24/7: + 960 333 2536.
Guest Post By: