If we had to try and guess two national favourites guaranteed to put a proud smile on the face of any person from India, we'd have to pick food and films. Oh, and they're not half bad at cricket, either. But going back to the first two on this list, the fabulous f-words, what do you get when you put them together? When Indian cuisine, one of the world's favourite culinary cultures, meets the glamour, glitter and glitz of the Hindi film industry, Bollywood, it can only mean that something truly spectacular is about to occur.
Well, the spectacular has actually occurred several times. Bollywood has taken the nation's obsession with delicious and diverse dishes and incorporated it into several classic films. If you're a fan of the slightly more off-the-wall song lyrics that Bollywood has to offer but also intrigued by the idea of films featuring some of your favourite Indian recipes, read on as we explore the best foodie films of Bollywood.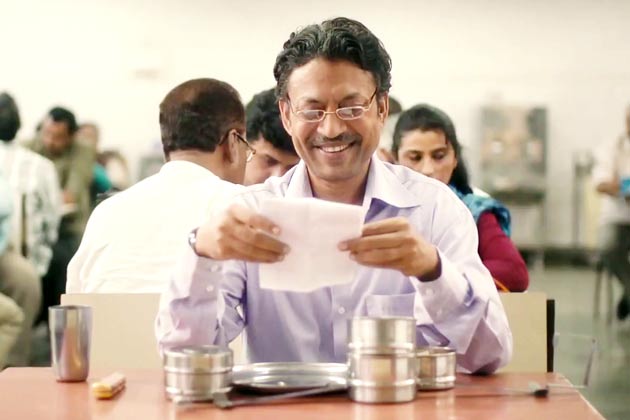 The Lunchbox
This hugely successful film tells the romantic tale of Saajan, an uninspired office worker. It starts with a mysterious lunchbox he finds that has been mistakenly delivered to his desk and follows his subsequent affair with a disenchanted housewife. With plenty of close ups of lovingly hand prepared lunchbox items teamed with emotional messages exchanged between the pair, this 2013 Cannes winner simultaneously plucks at the heartstrings while making the mouth water.
Duplicate
This slightly bonkers action comedy provides lots of (possibly baffled) giggles as the lead actor plays two very different characters – one good guy and one bad guy. The gimmick here is, they both look identical. Good guy becomes head chef at a swanky hotel whilst the bad guy is on the run from the cops and it's not too long before both lives collide. Although it wasn't particularly successful at the box office, this film is certainly worth a look just for the voraciously all-singing, all-dancing kitchen staff as they prepare meals. Expect food as props all round and some wacky, high speed chopping.
Cheeni Kum
When London restaurateur Buddhadev Gupta meets customer, Nina Verma, sparks fly as they bicker over the quality of his food. Pretty soon (as I'm sure you've guessed), they end up engaged. Unfortunately, the course of true love does not run smooth as the couple face family drama and disapproval over the sizeable age difference between them. With a glimpse behind the scenes of a swanky restaurant and lots of strutting around in chefs' whites, this movie might have a slow start but it picks up the pace during the second half and was moderately popular at the box office.
Queen
One for all the independent ladies – Rani Mehra is ditched by her finance two days before her wedding and decides to take her European honeymoon alone. She travels through Paris and Amsterdam, on a voyage of self-discovery before winning a cookery contest with gol gappas, the Indian street food favourite. Her gift at cooking is an integral element of her personal journey.
If all that film watching has worked up an appetite, why not pay a visit to one of London's best Indian brasseries and dissect the movie over some of the most deliciously authentic food in the capital.