Trading platforms are particularly used to open, close, and manage market positions with online brokers as a financial intermediary. There are a lot of trading platforms nowadays such as the MetaTrader 5 (MT5) and it is offered by brokers free of charge or with a discounted rate. If you are looking for the best trading platform then you must concentrate on its features and the fees and charges it collects.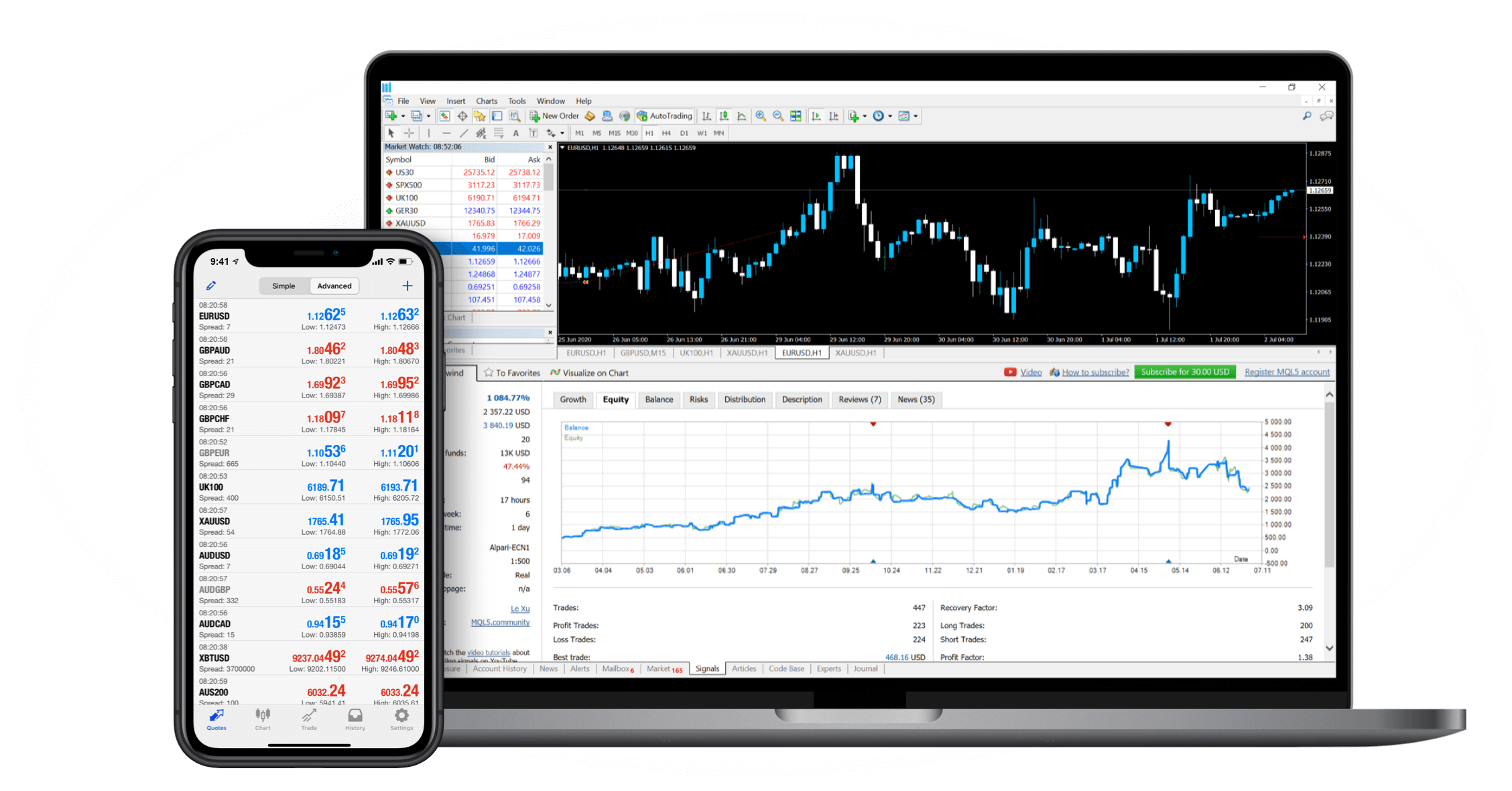 Most trading platforms offered today are bundled with great features such as news feeds, premium research tools, real-time quotes, and charting tools. There are also platforms that are particularly tailored to address the needs of traders under a particular market like options, stocks, currencies, and futures. Just like in MT4, this trading platform was particularly made for Forex Traders and CFD traders. But its sibling, the MT5, is open to other markets such as stocks, commodities, and others.
When Choosing a Platform
There are key considerations when picking a platform. These are the fees and its features. For day traders who are short-term traders, they should pick a platform that has Level 2 quotes or market maker features to help them with their trading decisions. As for Options Traders, they may need to find a trading platform tailored to visualize the strategies used in Options trading.
Fees and other charges are other factors to look up to when you choose a trading platform. For instance, traders who are using scalping as their strategy in trading must look for a platform that offers low fees. Generally speaking, trading platforms with low fees are greatly preferred by any trader but trade-offs are also to be considered. For instance, if the platform has lower fees but has few features and research tools, it would be a disadvantage on your side.
Commonly Used Add-ons in MetaTrader 5
Add ons help you customize your trading experience according to what suits you best. In MetaTrader 5, there are a lot of add-ons to choose from but these 12 add-ons are the most used especially because of their features.
Mini Terminal Add-on
This add-on helps you adapt to the trading platform's deal ticket as well as its charts according to your preference, with a whole bunch of easily configurable features.
Trade Terminal Add-on
With this add-on, you won't have to scroll from one window to another. This trade terminal add-on allows you to take control of all your trades from one, single window.
Stealth Orders Add-on
If you want to trade anonymously, this add-on will do the magic.
Correlation Matrix
This add-on lets you see the correlation of the market you're watching. This will help you limit your risks.
Alarm Manager
This add-on allows you to manage all the alerts that you have on the platform and even create a new one just in one window.
Connect
This add-on lets you see all the latest news and also the market events that could play a significant role in the price movement.
Market Manager
This add on filters the market, account details and also checks the open positions in one window.