Family vacations are always fun and exciting. You get to bond at a whole new level and at the same time make amazing new memories, ones that you cherish for life. But it would be delusional to assume that planning and booking family vacations is easy and simple. The process may not be highly complex but a lot of thought and effort has to be put in order for everything to go smoothly. There are some very important factors to consider for family vacations specifically. So yes, traveling in a pair or solo is completely different to traveling as a family. Here are some specific tips to follow when planning and booking family vacations.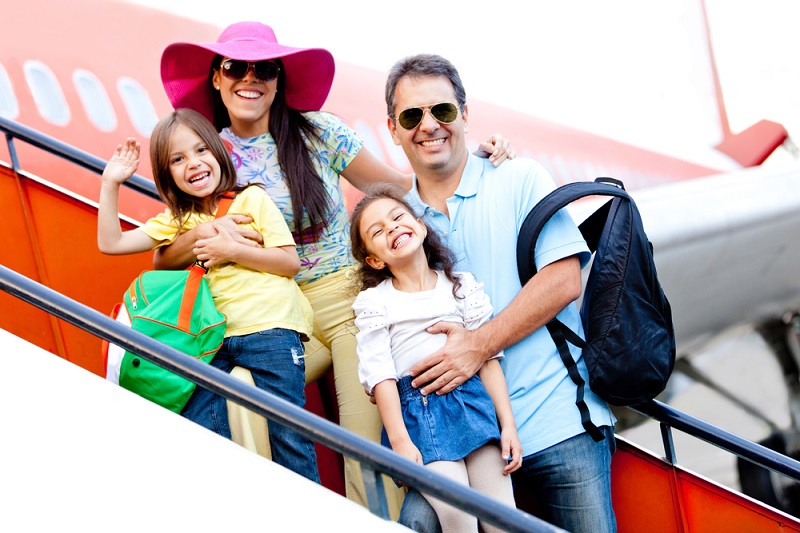 Use Airline Miles When Booking Flights
The biggest and most important job prior to a vacation is booking the airline tickets. Since family vacations means more than one ticket, naturally the priority is to find good international airfare deals. Typically you can find economical international airfare deals online on different forums but seeking the help of a travel agent works too. When booking tickets, you are advised to use airline miles. For starters join a frequent flyer program if you are not part of one already. Then what you can do is earn miles on purchase of one ticket and redeem those miles on the purchase of the next ticket. This is one of the most useful ways to save money.
Choose the Destination Wisely
Being overly adventurous and spontaneous in family vacations is an unnecessary risk. Go for destinations that are family friendly, easily accessible and safe. Canada, America, Hong Kong, France and Germany are a few popular vacation destinations for families. It also helps if you include everyone in the decision process to avoid whiny complaints later.
Pack Thoughtfully
When you are traveling with children, you have to be more cautious than usual. Pack wisely. Sit down and make a list. This list normally varies family to family but medication has to be packed no matter what. You must find out about the weather forecast for your entire stay. Keep clothes accordingly. Once you have the list ready, tick off items as you pack them. This step is important asit would be a shame if you forget something essential.
Form a Packing Strategy
Since you have more baggage, you need to form a packing strategy. Rolling clothes is a great way to create more space. Carry bag packs if you have run out of space in suitcases. Keep medications, socks and other small items in them.
Book One Big Room
This may not be the case every time but normally booking one big room works out better financially as opposed to booking two or multiple rooms. You can order mattresses at a small charge.
Get Travel Insurance
Travel insurance is absolutely necessary to avoid unforeseen trouble and issues. You should be prepared for every scenario. Buying travel insurance is one expense you should not be avoiding.