There is something very special about a country's history, and studying it might help you not only develop a passion for a nation, a language, or some specific traditions but also to feel a stronger connection to your roots if it is the case. Traditional clothing is a significant element of a country's history since it can provide information about a country's culture, beliefs, and customs. People still wear traditional clothing from their nation, but to a smaller extent than in the past, and in this article, we'll look at three classic European clothes and how they've evolved in their use to the current day.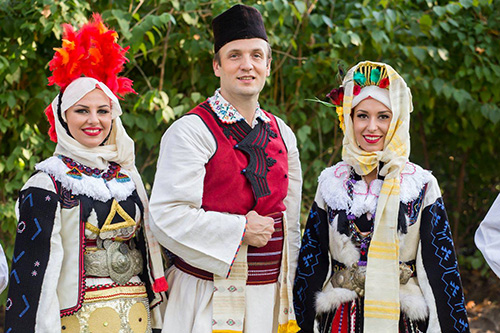 Serbian Clothing
People from the Balkan area, particularly the Serbs, are unquestionably famous for vibrant, brightly colored traditional dress. The phrase "Serbian traditional clothes" refers to the traditional attire of Serbs living in Serbia, the neighboring Balkan states, and the diaspora across the world. Serbian traditional clothing is split into four categories: Dinaric, Morava, Pannonian, and Vardar styles, each of which is associated with a certain area of the nation. Although different, they are made up of common parts such as shirts, belts, aprons for ladies, and waistcoats for men, as well as some unique elements such as women's fur coats and men's pants and jackets. They're typically made of natural fabrics like cotton, linen, and wool, and are brightly colored with floral, landscape, and natural element embroideries. Surprisingly, some people, particularly the elderly in rural regions, continue to wear this apparel daily, but for the vast majority, traditional clothing is reserved for special occasions such as festivals, religious and national holidays, weddings, tourist attractions, and national dances.
Celtic Clothing
Back in the day, Celtic men and women of all ages and social statuses wore tunics, robes, and skirts, as well as cloaks, trousers, and accessories such as belts, the main difference between the clothing of the poor and the noblemen being the fabrics that were used. Traditional Celtic and Celtic-inspired attire is still highly valued and appreciated by the Irish today. One example is the Irish sweater, also known as the Aran or fisherman jumper; it was typically made of wool and, as the name implies, it was designed to keep the fishermen from the Aran islands warm as they went to sea.  The Celtic heritage is represented by the stitches and patterns on the sweater and their special meaning that the ancestors believed. These days, it is not only a part of Irish heritage but also a worldwide fashion staple and a classic item of every wardrobe. Other popular Celtic clothing includes flat caps, cloaks, as well as the accessories such as shawls and scarves, all of which are widely worn today not only by the Irish themselves but also by people from other countries. If you are interested in Celtic clothing, go to online stores where you can not only find more about these amazing garments but also purchase Celtic inspired clothing either for yourself or as a gift for your loved ones.
Scandinavian Clothing
Both the poor and noblemen wore the Scandinavian traditional attire, which was distinctive for Sweden and Norway. Bunad is the most popular attire, which is an umbrella term that encompasses both traditional rural dress and folk costumes are worn since the twentieth century. This word refers to all traditional men's and women's clothes, including dresses, shirts, scarves, distinctive back parts for male costumes, and other unique accessories, with the most common colors being white, blue, and yellow. Norwegians and Swedish dress in distinct regional ways depending on where their ancestors came from. Wearing bunad for different festivals such as folk dances, weddings, baptisms, confirmations, and especially the May 17 National Day celebrations became customary in Norway particularly after the second world war. These days, the bunad is worn by both men and women from the Scandinavian countries for special occasions such as national and religious holidays, but the traditional attire's popularity has grown in recent years, extending beyond folk dance, music, and specific holidays.