2021 Audi RS6 Avant is one of the cars that everyone globally is excited about due to all the features along with aesthetic beauty that it portrays. This luxury vehicle offers not just comfort but is powerful enough to take on any competitors in the station-wagon segment. It is remarkably powerful and appealing style ensures that it is a rare car in this category.
The question remains is why one should buy it in 2021 when in Morgan Hill Audi dealership. The answer happens to be a simply one; powerful engine under hood, stylish and sophisticated designs (interior and exterior), luxury features that makes it rivals envy it, and more.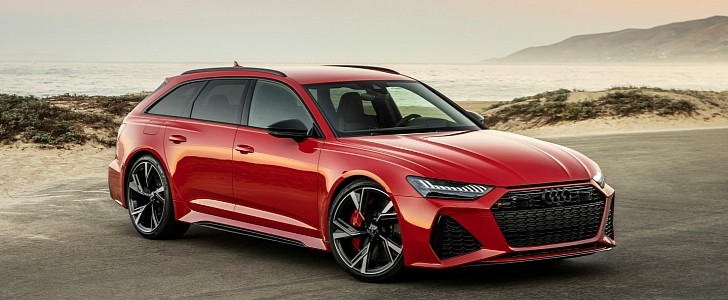 Take an in-depth look to understand it clearly!
Power under RS6 Avant's hood
4L twin-turbocharged V8 engine is equipped under this vehicle hood that has the capability of producing 591-hp and torque of 590 lb-ft. Also, mild-hybrid 48-volt system is combined with this, which is found in various other luxury Audi vehicles. Transmission paired with this is an automatic 8-speed that aids this car to reach 0-60 mph in just 3.1 seconds. It has a chest-thumping acceleration that every driving enthusiast would love in his/her car.
Adaptive dampers and air suspension sport-tuned enables this vehicle to perform excellently and provide driver as well as passengers withthrilling or relaxing drives depending on the drive mode one picks.
Furthermore, this long-roof car is sufficiently agile, which is due to its steering (four-wheel) along with rear torque vectoring differential. Its standard brakes are remarkable; however, the carbon-ceramic rear and front stoppers are even better. In addition, RS6 Avant 2021 ensures that people get a mileage of 15 mpg in cities and on highway 22 mpg.
Sophisticated and attractive interior
Cutting-edge and sophisticated is how one can explain RS6 Avant's interior. Digital gauge-cluster of 12.3-inch along with other bright dashboard features like large touchscreens makes driving this vehicle a pleasure that hard to explain.
Racing accented materials and leather is what's used by Audi to cover the entire interior portion. Other upscale features of this outstanding vehicle include ventilated and heated front seats, climate control (four-zone), panoramic sunroof, wireless charging, etc.
However, some upgrades can be made that consists of massaging seats, richer leather, heated back seats, and more. Motion-activated rear liftgate is optional while powered one is standard option.
Single trim
2021 RS6 Avant comes in just a single trim for people who would like to purchase it. This trim costs $110,045 for all the standard options. An additional amount requires to be paid if you opt for some of the optional features of this vehicle. However, you can get precise details if you need by getting in touch with Morgan Hill Audi dealer.
So, if you are looking to buy a station-wagon that would offer you ample cabin space along with abundance of power under hood, luxurious features, and more then you should choose 2021 Audi RS6 Avant without any worry. It is the best luxury station-wagon that you will come across and the best car you can purchase in 2021.