It doesn't matter whether you are planning a wedding, private party or a corporate event, the only thing that will matter at the end of the day is the quality of your catering service. You can turn an ordinary event into an exceptional one by choosing the right caterer. Experts suggest, most of the guests look forward to just have an outstanding meal while attending an event. So let us discuss the benefits of hiring a catering service, a good catering service: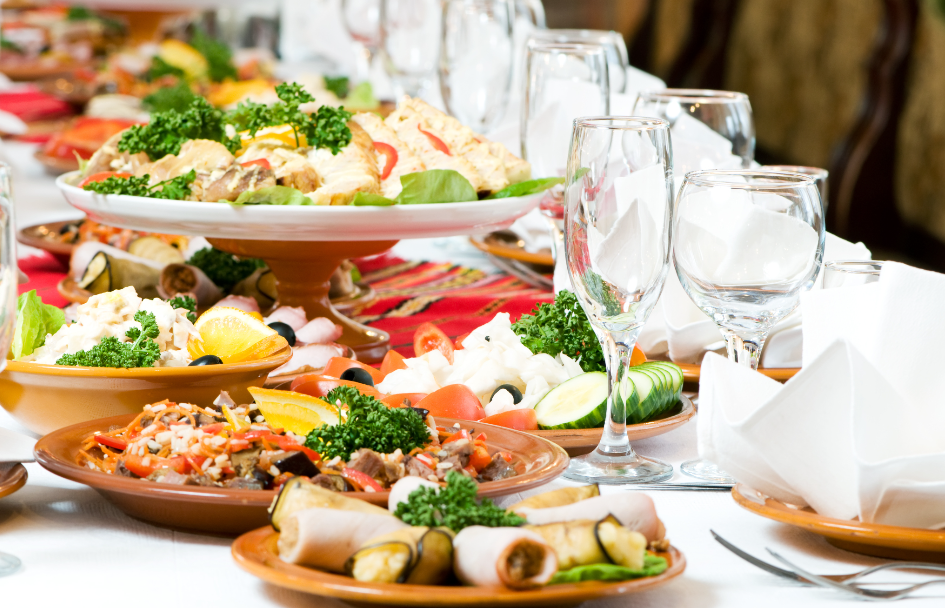 1. Hassle-free preparation: In-house preparation of the meal can be very stressful. But, hiring a catering service gives you an opportunity to to have a problem free preparation of the meal.Preparing a menu is not just about cooking the meal in the menu, it comes with lots of troubles starting from buying the right ingredient, cooking,  managing the cutlery and presentation. But the best part is you don't have to take any pains once you hire a professional catering service. He knows what to do and how to do it stuff and in a much more organized manner than you can ever think.
2. Cost effective: You cannot invest your entire time and energy on focussing on the quality of the food. The catering service takes charge of the entire planning, execution and management that gives you enough time to centralize on the other important aspects of the event. Not only will it save time, but it will also save money.
3. Platter of Diversity: Appointing a catering service provider gives you the opportunity to choose from various options available in the menu and the list of cuisines. When you are settled with your choice, all you need to do is relax as the chef will take the control from that point and give the best of their culinary expertise.
4. Quality and Time saving: A professional catering person or chef will ensure good quality food prepared for your guests. The quality of food will be of highest standards and I'm sure your guest will love the food. Moreover, a professional caterer saves you from wasting your precious time by arranging food and beverages yourself, along with the other stressful task.
5. Hygiene: A professional caterer brings with them the assurance of highest quality and standards of food being followed while food being prepared for your guests.   
So when you are finally done with hiring the perfect catering service provider for your reception, get ready to treat your guests with the most exquisite and delicious dishes.