Entry doors come in many different styles and types, creating a variety to pick one that suits your style. Your entry door can say a lot about your home, for better or for worse. It's going to be the first part of your house that gives your neighbors or potential buyers an idea of what the interior of your home looks like. With that said, the list below reveals the 5 most popular entry doors amongst homeowners.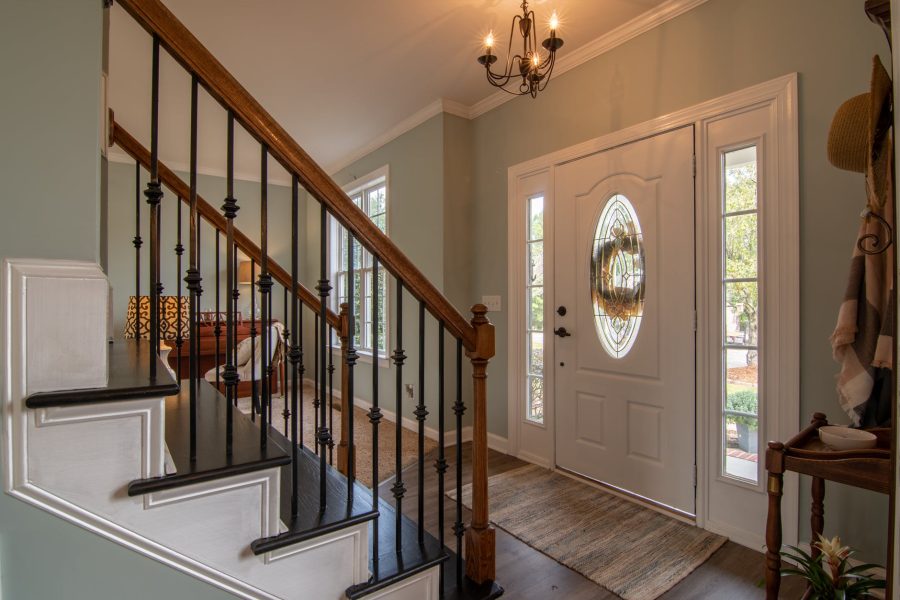 Craftsman Door
Craftsman doors are popular in the market because of their straight lines with a Shaker-inspired appearance. The doors are not limited to installation on Craftsman-style houses. You can install them in many house types, from spacious mountain retreats to cottages. Craftsman door style has raised panels at the center of its frame and top glass panels.
Door makers usually build the signature panels from the leaded style of privacy glass. A craftsman door could have one of these at the top:
Wood or black panels and rectangular panels at the bottom

Stained window

A large glass insert for a wider outdoor view
Custom options are available if you want a unique look.
Victorian Door
Victorian-style entry doors are versatile because they can be designed to fit into various styles, including resemblance to rustic, artisan, and traditional styles. A curved design gives Victorian-style doors a distinctive appearance that makes them appealing. The purpose of the curved style is to create a charming architectural feature. Victorian doors most times are specially ordered. You can request them to be custom-made to fit the specifications of your home.
Ornate Door
Ornate doors match well with farmhouse and colonial aesthetics. It is an excellent choice when you prefer decorative glass on the door frame. Glass makes 75% of an ornate door, so  ¾ of light will enter through. The glass patterns come in a variety that includes curved, geometric, and flowery shapes. Ornate doors also have a metal casing that adds to the decorative style of the glass. The metal band (in silver, brass, or black nickel) blends with light fixtures or hardware accents.
Modern Door
The modern door is the name of a contemporary style that stands out because of its simple design and sleek lines. It usually follows a style of clean lines in a minimalist way, but the size is often large. These entry doors function without molding or paneling, but they are not plain. Small square windows run down the frame. The main modern door style is 3 or 5 windows. Some options also feature a full-light glass pane.
Classic Doors
A traditional look creates an elegant appearance because of decorations, glass details, and up to 12 raised panels. The trend for presenting classic doors is in wood, steel, and fiberglass variations. Luckily there are custom doors that you can order when you have unique ideas. The option is helpful if your home does not have standard door openings or when you intend to achieve a specific design.
In conclusion, an entry door is among the first things you and your guests notice about a home. You can impact installing the type that relates well with, curb and surroundings from among the 5 most popular entry doors.