Writing well and writing critically as well as completing a comprehensive, will surely and does affect your grade and GPA when it counts your writing as part of your overall results. Writing with quality might not come to many students naturally because they exert so much thought into finding the right words to pen down. This is because they struggle with the knowledge of the essay or topic they are attempting to write, or their brain at that moment is not ready to write due to over-load of information, stress or poor time management. Writing a comprehensive essay, means that your essay might not be detailed, consisting of tens of pages, but it should have enough information to complete your writing and give your readers an impressive read to go through.
Comprehensive writing does not necessarily have to be too lengthy, but it should have the right message and information as well as relevance. Students, find it hard to make that happen, more so often if they are working on multiple assignments in the given time period. There are several things they need to consider, if working on an essay which needs perfect comprehension. Today, our academic blog post will talk about four ways through which students can easily ensure that their essay is not only comprehensive but also completely relevant to the topic.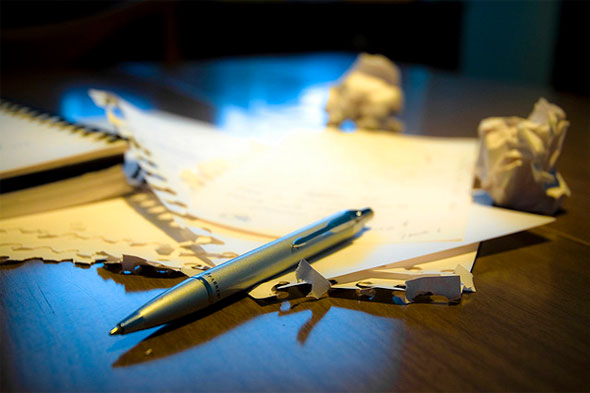 Writing a Funneled Approach Introduction
When you sit down to write an introduction, do not jump into too many ideas at once. It will only create clutter from the first word of your essay and nothing else. You can use an upside down pyramid or a funnel approach to creatively write your introduction. For example, when you start your introduction, you can start with some of the generic and general statements gradually leading the readers into something more serious and very specific which completely fits your topic. This way you start with a perfect background to your essay and also then quickly bring it to the most relevant point.
Write your Body Paragraphs in Two Steps
When you are working on the main skeleton of your essay which is the body, then you can use a two step approach to ensure you complete the most required things within the essay. In your first step you can list or talk about few arguments that have the most weight in the essay and then following that, you can start mentioning the detailed aspects of those arguments as part of your justifications and rationale to those arguments.
Use the Arguments to Lead to a Conclusion
Your arguments should be organized in such a way that they automatically lead readers to a perfect conclusion point. Arguments in an essay should have a strong closure point and by the conclusion part your arguments should all be giving their analysis perfectly.
Give the Best Closure
Finally, once you reach the concluding point, start by comparing your arguments and giving your own analyses of them. Once you do that, you are at a point of ending the essay with a good message and view something which completes the topic.
Author Bio:
Trisha Smith is a freelance academic writer, at present affiliated with Essay Writing Service, a leading academic writing firm. Professionally, she is an academic writer and a proofreader, however, in her free time she dabbles in writing short fictional stories, poems and feature pieces on political as well as fashion magazines and blogs. For more information follow here at Facebook-Twitter-Gplus.