Work environments in commercial spaces, like offices, restaurants, and manufacturing facilities, all over the country require superior quality flooring. However, in today's economy, business renovations are expensive, so finding an affordable option is often difficult.
With the rising cost of flooring, it can be challenging to decide what to buy. Do you opt for a cheaper product that might not be good enough? Or would you rather pay for a more expensive option with better quality? Here are some suggestions on affordable industrial flooring options that will be exactly right for your facility.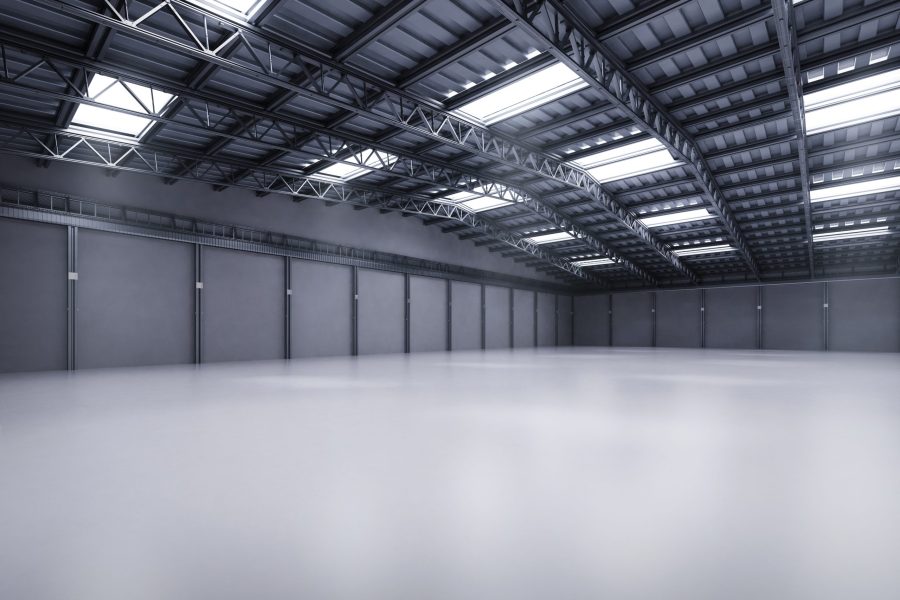 5 High Quality Industrial Flooring Options 
Every business requires flooring. It keeps the workplace clean and safe, as well as offering a comfortable working environment for employees and impressing customers.
Flooring for your business depends on things like the type of business you have, your location, and your budget. Industrial floors are a stylish option for those who want to add some flair to their business or home. They come in a variety of textures and finishes. If you're looking for superior flooring materials, consider these five options:
Concrete
When you think of industrial flooring, concrete likely comes to mind. But this isn't just a default flooring option. Concrete, especially when properly sealed, can be quite durable and easy to maintain. It is also affordable, especially if your facility already has a concrete foundation. Simply applying some sealant is a quick and easy way to make the existing floor functional.
Epoxy
Many industrial facilities are moving toward epoxy flooring, and with good reason. Epoxy is known to be one of the toughest flooring materials. It withstands wear, pressure, chemicals, and traffic like no other. It is also one solid surface, making it easy to efficiently clean. Epoxy is also very versatile in function and appearance due to the variety of colors and textures available. Many industrial builds go for a non-slip texture for extra safety.
Ceramic Tile
One of the most popular flooring options is ceramic tiles because they can be easily installed and cleaned, making them ideal for commercial spaces. Tiles are also popular for other commercial spaces like offices and restaurants. They can also be used in bathrooms and break rooms for an elevated look.
Laminate Flooring
In recent years, laminate floors have become one of the most popular options for flooring due to their ease of installation, cleaning, and maintenance. In addition, they offer a price point that is attractive to business owners looking to upgrade their offices, warehouses, or factories without going broke. If you are looking for the appearance of tile or wood but at a lower price, laminate flooring is a great option.
Dairy Brick
Dairy brick is another popular option for commercial buildings due to its resistance to heat and chemicals. It is well suited for industrial environments where sanitation and hygiene are crucial, such as a brewery or food processing facility. You would need to hire a dairy brick repair contractor to install this more specialized type of flooring. Make sure to choose a flooring company that is dependable, experienced, and affordable to install them.
Choose the Perfect Flooring Option for Your Facility
You don't need to waste time and money on an expensive flooring plan when searching for the appropriate flooring option. With concrete, epoxy, ceramic tile, laminate, and dairy brick industrial flooring options, you can start saving on your renovations instead of spending thousands of dollars on expensive flooring. In addition to being suitable for your facility, these options can often be installed quickly without issues.