From a view of beautiful sunset beaches to royal forts, destination wedding are always being cherished by everyone. Just fix your wedding budget and get a wonderful destination wedding as per your dream and desire. Destination wedding is catching up rapidly in all over the world.
 Know, why destination wedding has become so famous among all couples.
 Less stress, better arrangement
 From preparations to enjoyments, weddings become to be a windstorm affair for most of the couples. Making it done without having moments of tension and anxiety is best reason to go for destination as all work is handled by event management team. And it is all one of the main reason behind the ever-increasing popularity of destination weddings. While planning your wedding at local place is very hectic thing to do, you have to deal with vendors, have to decide venue and deal with uptight wedding planners. Every couple want to skip them from whole these things and go for peaceful wedding. So, the destination wedding is the best way to put yourself peace. As in destination wedding,its all mostly panned by location coordinator, wedding planner and many more.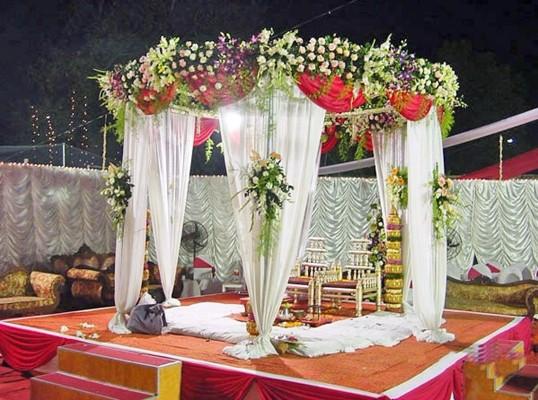 Guests Enjoys, As Do You
 Sometimes, many of family members and friends are spread out, they also have to travel in order to attend the wedding. Once you done with the arrangement, they might reach at the destination itself. To get big discount opportunities, book your hotels and airlines on group bookings as well as other amenities. Additionally, your guests can relish themselves by exploring the sightseeing and can have mini vacation with all the near and dear ones.
 Family Holiday, A Wedding
 The traditional "at home" wedding doesn't give the brides and grooms much time to meet and have fun with their family and friends. For the big day, your family member and friends have to reach destination before 2-3 days. This will also help you to enjoy your quality time and wedding with them. By this way, you can make some memorable moment with them.
 A Unique Experience
Whether it is a white sanded beach or snow mounted mountains, all these are very preferable location for destination weddings. This will make unique experience for you and your guests. The destination which is selected by you is totally your decision.
 Reduced Expenses, More Fun
 Destination wedding seems to be lavish, but are much cost-effective than the traditional weddings. Obviously, the expenses and desires depend on the type of wedding, guests, destination and other options. Along with this, many resorts and hotels also gives discount on destination wedding packages. This may also become budget-friendly by selecting place for wedding as well as the honeymoon.
 Like in each and every other prospect of life, people are perpetually trying to break free from the accepted standards of weddings. Destination weddings provide them not only an outstanding, exceptional, and once-in-a-lifetime happening, but also a creative, trouble-free, and fun-filled experience that possibly, even a home wedding ceremony can match!
 For more information visit at : http://www.thearomakitchens.com/