Realizing your dreams and choosing the right career option post school can be intractable and more so owing to the pressure of pursuing the conventional fields like medicine and engineering by the family. However, with the rapidly changing business culture and cut throat competition in the international as well as domestic market, professional career options like Bachelors of Business Administration (BBA) centering the core business functions and in-depth knowledge of the marketing strategies has completely changed the outlook of careers we choose to pursue. The three-year program provides vast knowledge in various fields including finance, marketing and business management and the aspirant can later specialize by choosing from wide range of areas. There has been a great boom in the number of students enrolling in the course every year and here are 5 good reasons why BBA is a good career option: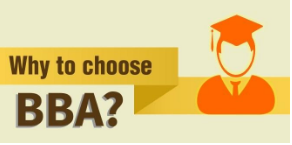 Growth Factor 
Be it any field that you choose to operate in, you desire to have speedy growth and expand your wings in the minimum period seeking maximum exposure. BBA is a three-year program providing great deal of practical experience. If one seeks growth with dedication in the corporate world, he/she can climb up the ladders of success very quickly. The management forms the back bone of Multinational Companies and depends on managerial skills, communication skills and business planning for its survival. They are always on a lookout for efficient and dedicated employee. 
Early learning and exposure 
Most of the top-level institutes that provide this demanding course give the students opportunities of early exposure in the form of internships, dummies and practical knowledge. They are able to gain experience as the institutes help them work directly with the management, operational and sales team. Some of the BBA colleges in Dehradun provide world-class education with ample of opportunities.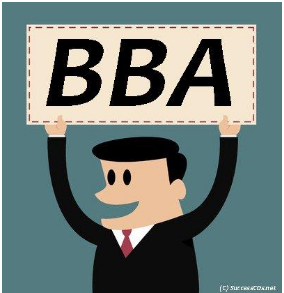 Greater Remuneration 
With the growing demand for competition and establishment of more and more startups every day, there is an accelerating call by the companies for people with sound knowledge of business and marketing strategies. Depending on the skills of the candidate the packages can stretch to a hefty amount. The colleges provide opportunities to their students in getting recruited with the top companies like some of the BBA colleges in Dehradun which provide excellent campus placement. 
Future Careers 
One of the greatest advantage of choosing BBA as your career option is the fact that it will not shut your doors to other fields by restricting you to a particular one. Even during the three-year program one can choose to opt for certification courses like CA and CS. You can also choose to do MBA which is a great compliment to your corporate aspirations.  
Lower investment 
The fee for this undergraduate course is comparatively lower than the other professional courses like medicines and engineering. Even the colleges offering best quality education have kept their fees to a minimum which is affordable and does not cut loose your pocket. 
If you seek a career in the corporate world it becomes highly important to be well qualified in the areas of your interest. BBA not only provides the footstep in deciding your area of interest it also has enormous potential to lift your professional career. So, what are you waiting for? Go enroll.