There are many ways you can promote your business online like campaigns, advertisements and so on. One of the newest and effective ways to promote your business is by having corporate uniform for your employees.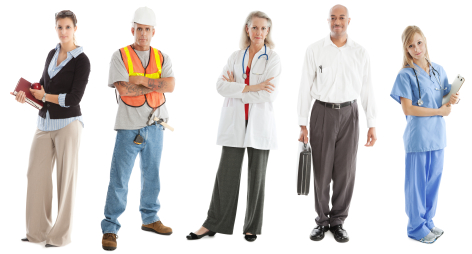 Most of the reputed companies opt for uniform today because they know it can give good visibility for their company and products. Uniform is a great way of branding and some of the organizations are recognized by the color of their employee's uniform.  So, it is imperative that great care need to be taken while choosing the uniform.
There are uniform suppliers, who can make custom made uniform to meet your unique requirement and it can be personalized to uphold the image of your company. Color and fabric is paramount in choosing uniform for your company.
Fabric for Uniform
While choosing the fabric, there are certain aspects that need to be looked into like
Climate of the place
Activity of the employee
Type of business
If your work force is operating in a very warm climate, it is ideal to choose cotton fabrics and if they are working in cold climate, you can go for polyester or nylon fabrics. For heavy physical activities and outdoor work, cotton is ideal, but if your employees are confined in the comfort of an air-conditioned office, polyester and nylon can be used to look dressier.
Customer related jobs where the employee interacts with the customers directly, their uniform is very vital to project the image of the company. Formal and smart looking uniform is good in hospitality business and it is crucial that the uniform is neat and well pressed.
Choosing Colors
Sober colors are generally good for marketing and other field jobs, but many airlines and hotel business implement vibrant colors for their uniforms to give an impact. Color of the uniform can be close to the color of your company's branding. If you are using small logo or emblem, it can be embroidered, but for larger image screen printing will be the finest choice.
Logos and emblems can be embroidered in contrast colors, so that it is easily readable. An embroidered name in front and large screen printed logo at the back of the shirt will be great for sports uniform.
Employees working in health and safety field need highly visible clothing, which is reflective and the colors must be visible from any background. This avoids accidents in the work place.
Be Creative with Uniform
You can design unique and creative clothing for promotional events and this will go a long way in projecting your brand image and promoting your sales.   You can even consider changing the uniform according to the season, which will make the employees comfortable and enhance customer interest.
Take the opinion of the employees while designing the uniform, which will create more interest in the employees to wear it and make them proud to wear it.
Uniform is a great way of advertising your company's products and this will help in increasing your sales, so it is definitely a revenue builder.