While oral CBD gets most of the attention, CBD topicals can be even more effective for some conditions. However, they work slightly differently from ingestible CBD. These are some ways that topical CBD works differently and can quickly relieve sore muscles and aching joints.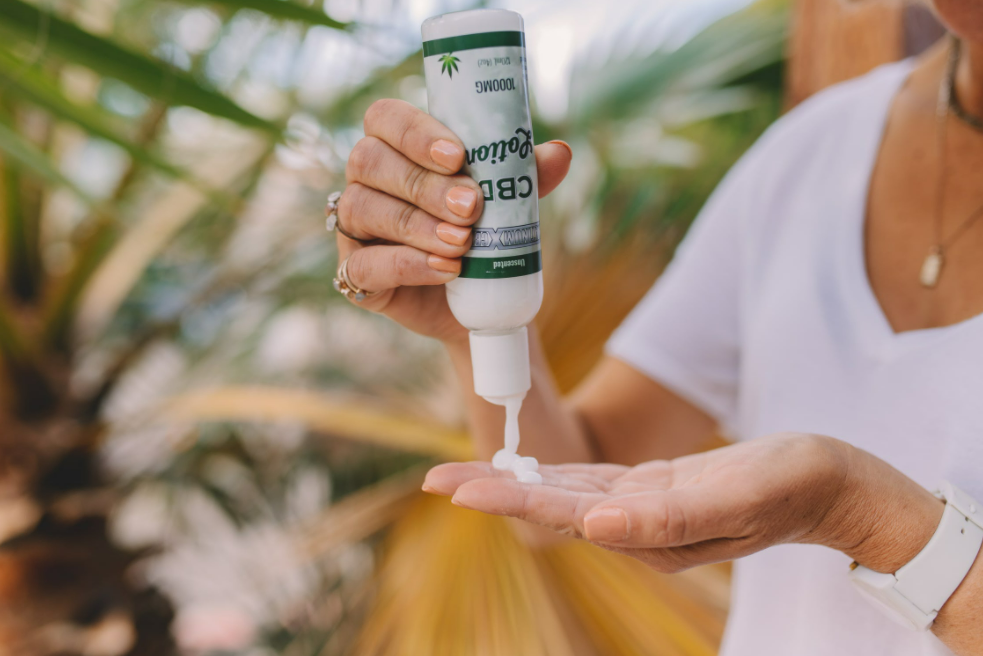 CBD Lotions and Gels Absorb Through the Skin
When topical CBD absorbs into the skin, it blocks a neurotransmitter that signals pain. CBD continues to penetrate through the skin and into muscle and connective tissue. In this way, it quickly and directly mutes pain. Topical CBD is superior if you only need to target isolated muscles and joints.
On the other hand, CBD taken under the tongue passes directly into the bloodstream. Because of this, your body will be able to use more of the CBD you give it, and it will work faster. This makes it a better option when you've got widespread pain or an issue besides pain, such as nerves or insomnia.
Full-Spectrum Topical CBD Is Safe for Drug Tests
While full-spectrum CBD oil and tinctures contain less than 0.03% THC, there's a small chance that it could trigger a positive drug test. However, it's very unlikely that a full-spectrum topical will trigger a positive drug test since it is very localized. Because so little of the product gets absorbed into the bloodstream, it shouldn't show up on any type of drug test. Oral CBD is eventually excreted through the urine, unlike a locally applied topical CBD product.
Topical CBD Often Contains Other Pain-Relieving Ingredients
Topical CBD lotions and gels contain pain-relieving ingredients like menthol, capsicum, and camphor. These gels also contain skin-soothing ingredients like chamomile, aloe, and meadowfoam seed oil.
These added ingredients not only soothe away the pain but also act to soothe and soften irritated skin. When choosing a topical CBD pain formula, look for one made with natural, herbal ingredients and essential oils. These are safe, wholesome, non-toxic ingredients.
Topical CBD Is Discreet
If you feel self-conscious about using a dropper bottle of CBD in the locker room, pack a topical gel instead. Topical CBD products look like any other muscle and joint cream. Also, if you only need to use CBD for muscle and joint pain, topical solutions are better, since they go exactly where you need them.
CBD topical gels and lotions are a good choice for many reasons. They absorb quickly into the areas where you need it, and it won't trigger a drug test. They are also discreet and easy to use anywhere. You can find CBD topicals from many different companies, like Hemp Mountain CBD. Do your research and find the option that works best for your needs.