One of the most trending topic these days regarding health and fitness is the use of Cannabidiol, also popularly known as CBD. There has been constant research on the health benefits of CBD as the compound comes from a cannabis or hemp plant that is known as the same chemical that causes intoxication and high sensation. But the fact is CBD is just one of the several chemical compounds found in the cannabis plant that also gives marijuana.
The cannabis plant contains more than 100 different types of chemical compounds called cannabinoids, and the two popular ones are called THC (Tetrahydrocannabinol) and CBD (Cannabidiol). A typical cannabis or hemp plant contains varying levels of different compounds and this is due to various factors such as the cultivation process, weather conditions, and harvesting methods. The THC element contains psychoactive properties and results in feelings of high sensation if a person uses cannabis for smoking or in cooking. The CBD compound, on the other hand, does not have any psychoactive properties but is known to have many medical benefits and can be used to provide relief from pain, inflammation, and reducing stress.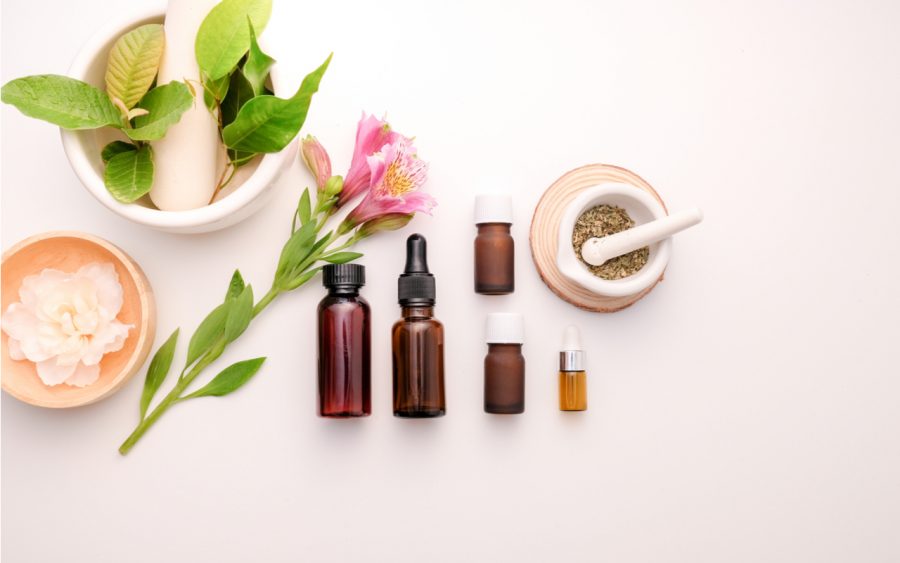 The CBD oil is extracted from the hemp plant, and due to varying concentrations, the extracted oil is diluted by using hemp seed oil or coconut oil. The CBD extract is used to make a wide range of products such as tinctures, topicals, capsules, vapes, oil, lollipops, skincare creams, and syrups. The different CBD products can easily be used to treat various medical conditions that include chronic pain, epilepsy, anxiety, acne, and cancer-related symptoms.
Many people think that CBD comes from the cannabis plant that is also associated with marijuana but the fact is CBD compound has been researched and tested to provide relief from numerous health concerns. The government has made it legal to farm and use cannabis for medical purposes. The hemp plants are legal to be planted and cultivated under the Farm Bill, but the hemp extract should contain less than 0.3% THC.
If you are interested in buying and using CBD products, then you will come across varying labels such as broad-spectrum, CBD isolate, and full spectrum. The variation is due to the wide substances found in the CBD extract that includes cannabinoids, flavonoids, terpenes, and fatty acids. The CBD Isolate means that the extract contains 99% pure CBD. The Full Spectrum CBD means that the extracted CBD contains all the cannabinoids and some trace elements of THC. The Broad Spectrum CBD is the Full Spectrum CBD but THC elements are removed.
When deciding to buy a CBD product, you must look for broad spectrum CBD cream because it contains all the healthy and beneficial chemical compounds and the psychoactive THC part is removed, which makes it safe to use. The broad-spectrum CBD product is the best choice for people wanting to use CBD to get maximum health benefits but without ingesting any THC compound in the body.
CBD is a multipurpose chemical compound that can easily be used to provide pain relief and reduce inflammation. The CBD broad spectrum cream and balms can be applied for localized pains that include musculoskeletal problems such as joint pain, and cramps, and other skin related issues such as inflammation, eczema, acne, and allergy.
THE CBB extract has strong anti-inflammatory properties which are why CBD creams are getting popular for promoting healthy skin and effectively treating skin conditions such as acne and irritation. There are numerous studies and research going on for the effectiveness of CBD for treating psoriasis where red patches appear on the skin. The broad-spectrum CBD balm or cream contains many other natural chemical compounds apart from cannabinoids that makes its best solution to take care of a person's skin.
The best CBD broad spectrum cream is made from the CBD extract from the hemp plant and different types of essential oils and natural ingredients such as lavender, peppermint, eucalyptus, coconut oil, menthol, jojoba oil, and beeswax. In markets, you may come across several CBD topicals, which are cream or lotion containing CBD and can be applied directly to the skin.
The CBD broad spectrum cream is available in a variable concentration such as 200 mg, 400 mg, and 600 mg. You should store the cream in a cool and dry place and gently take some portion of the cream and rub it on the part of the skin where you are feeling pain. The broad spectrum cream is quite effective, and the best solution to treat chronic muscle pain and inflammation. The cream is made using different essential oils that not only provide aromatherapy but also speed up the healing process.
You should, however, consult with the local physician or dermatologist so that you can know about the dosage. There is no one dosage for every person and it is recommended that you start with little dosage quantities and see if it is giving you relief or not.