Whether you're running a business with international clients or a small business with employees around the globe, the audio-visual technology of your conference room isn't something you can forget about. You will need a conference room to conduct webcasts, peer-to-peer meetings, and the typical video conferencing. It's hard to figure out a contemporary world business without a conference or meeting room. When you think about building or renovating your office space, it can be a daunting task to get the best audio/visual aids and technology needed. There are many options out there, but not all are equal to the company's budget and preferences. If you are wondering where to start, here are a few tips on setting up a conference with the best audio-visual aids.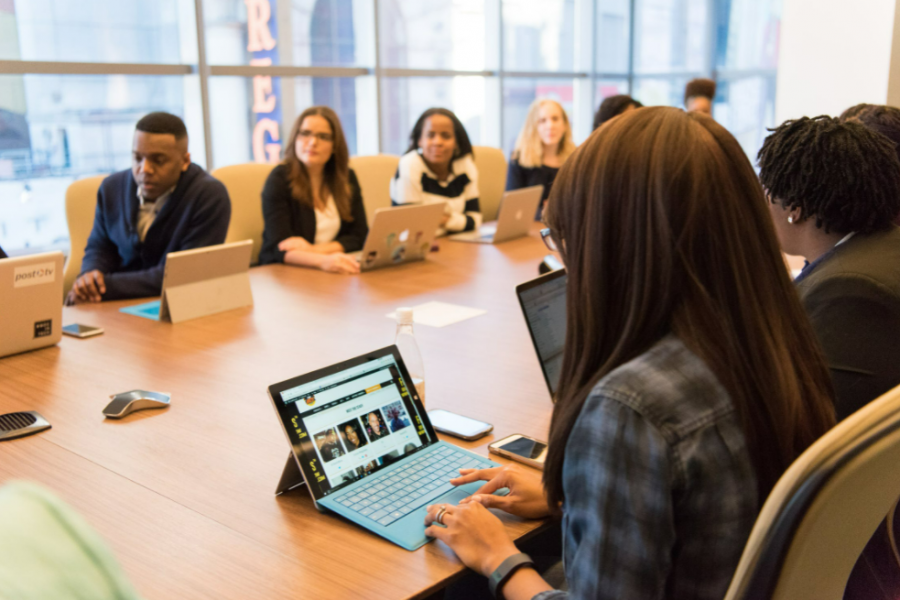 Wireless Connections
You need to keep your meeting room neat without cables dangling everywhere. You can go for wireless devices and a projection system to minimize time wastage while setting up your conference room.
Going wireless also allows you to utilize your technology in different rooms. For instance, you can use one set of telecommunication equipment for several different conference rooms.
Paperless Documentation
Storing information in paper documents has always been the go-to option. However, paper documentation only adds to your company's carbon footprint and can make your conference room look untidy. If you can go wireless, it's also easy to go paperless.
You only need to have the right software and the mechanism to connect to everyone in the conference room. Send reading materials to the participants that they can read on their personal digital devices. That way, you don't have to spend a lot of resources printing papers.
Quality Display Screens
Visual presentations can help your employees and coworkers feel more connected to the topic. The appropriate display screen will come in handy when sharing presentations. However, the size of the screen you use will depend on your office space and equipment.
A 50-inch screen is perfect for small meeting rooms, while in a medium-sized room, you might need a 60-94 inch screen. You will require a larger display, like a video wall or a projector, in an auditorium. Mount the screen strategically where everyone can see.
Upgrade Your Technology
Technology evolves rapidly, and you can take advantage of recent developments in your conference room. For example, use energy-efficient A/V equipment and other accessories. 
Don't forget to consult your A/V company to learn what works best for your conference room. A professional audio-visual expert may suggest new improvements to take your company's A/V tech and usage to the next level.
There you have it—everything you need to upgrade your conference room's audio-visuals. With these tips and the help of a professional A/V company, you will be astonished at how smooth your meetings will run.