Mobile phone screens and touch pads are very sensitive and can often get damaged due to different reasons. If you own the newly launched iphone 7 plus mobile phone then you probably have gone through a lot of mini heart attacks every time you dropped your mobile phone. If that has happened with you then this blog is completely for you.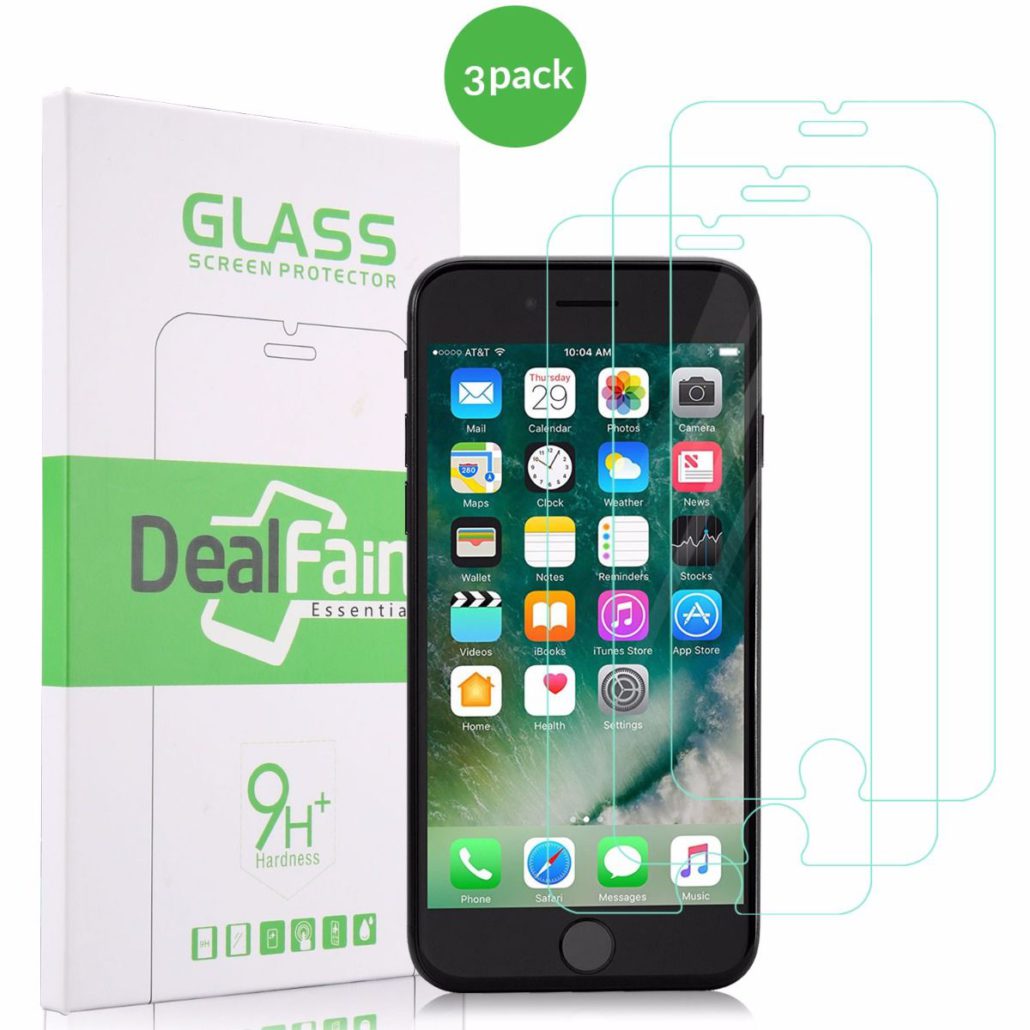 Moshifall Airfall Glass
The most striking feature of the Moshi's airfall glass protector is that it eliminates bubbles completely, thereby making the processes of application much easier. The airfall protector comes with a specialized adhesive layer. Another important feature of the same is the elimination of fingerprints and smudges that usually blur the vision.
TechMatte AmFilm Tempered Glass
This particular type of screen protectors aren't meant to completely cover your mobile screen but provides you with a decent amount of space for adjustments. If you are looking for an edge to edge coverage of your mobile phone, then amFilm might not be a very great idea for you. Over everything else, this screen protector covers and protects the touchscreen in a good way.
Tech Armor Ballistic
Much like the TechMatte amFilm screen protector, this particular screen protector too doesn't provide complete coverage and therefore, this too will be a bit of disappointment for the ones that are looking for complete coverage. But, the 5.5 inch screen that it protects is undoubtedly completely protected. The best feature of the mobile screen protector is that it is made up of a Japanese glass named Asahi glass which is known for not shattering down that easily.
iCarez True Glass Pro
Icarez true glass pro screen protectors are ideal for maintaining the touchscreen capabilities of the mobile phones. It also retains the HD quality of the screen and comes with cut outs that make it easy to access the home screen. Another quality of this screen protector is that it is completely smudge proof as well as scratch resistant.
Otterbox Alpha Glass
To be honest, this one screen protector is the Best iPhone 7 Screen Protector. Apart from the screen protectors, the manufacturers of the otterbox are also well known for the commendable mobile cases that they produce. The alpha glass might seem a bit expensive as compared to other mobile phone screen protectors but once you start using it you will realize that the reason for hike in the price is the quality that it carries.
Skinomi MatteSkin
This iPhone screen protector is a must buy if you use your mobile phone much in the outdoor areas as compared to the indoor places. The most striking feature of this particular screen protector is that it comes with all the anti-glare properties. Unlike, most other mobile screen covers, this one protects the entire screen completely.
These are just a few of the plentiful options that you can get in the market both online as well as offline. These are some of the finest screen protectors for iPhone 7 plus available, choosing any one of these will be the best choice if you already are looking for the best iPhone 7 plus screen protectors.