As soon as the vacations come, parents are always in look out of interesting and educational activities for their kids. Water beads can be a very good option of keeping your kids engaged and helping them create some beautiful and colorful beads.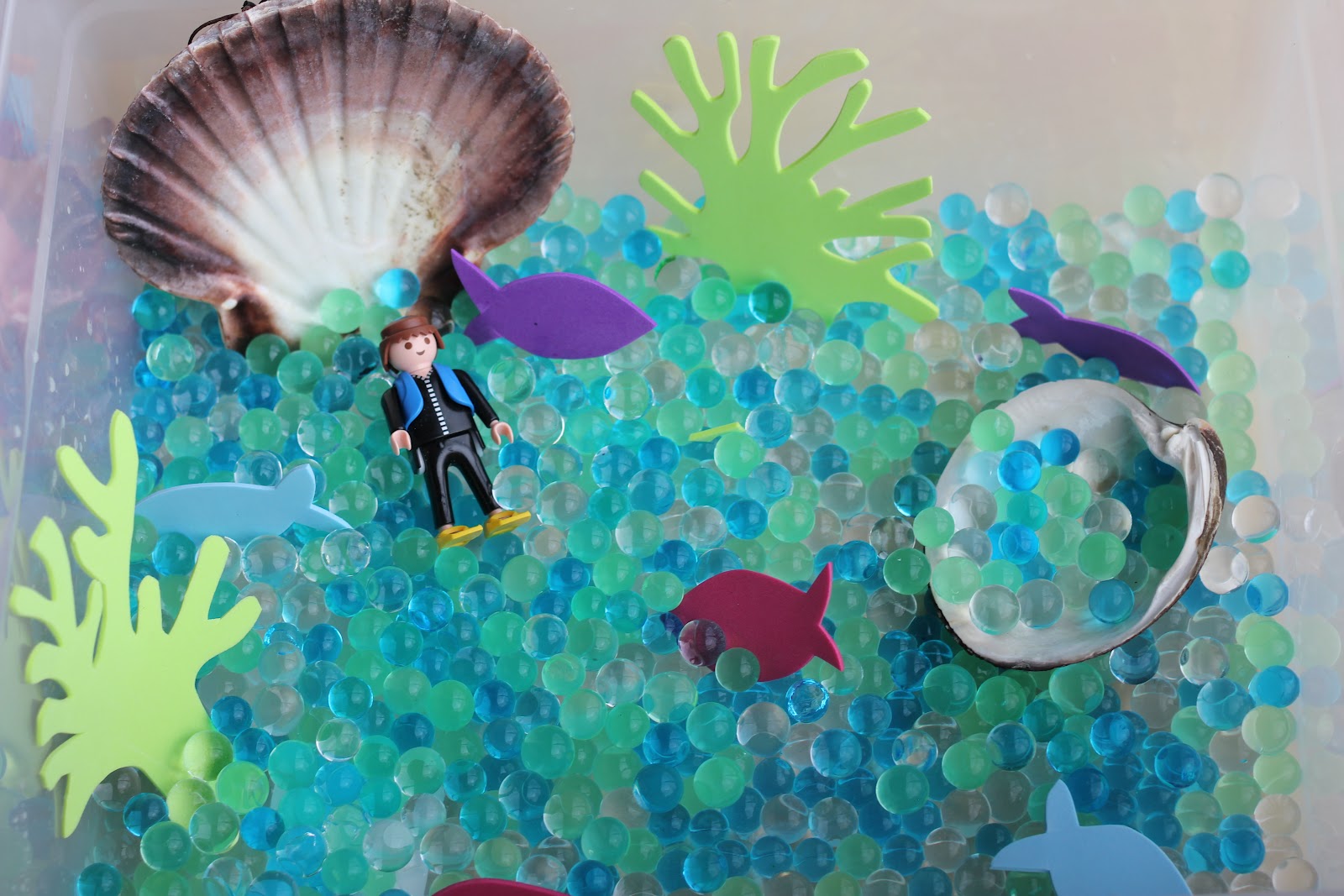 Such activities build fine motor skills and enhance sensory activities of your kids. This is amongst the safest activity for your kids that ensures there are no choking hazards or any other kind of risks for small children.
Wondering what are Water Beads?
Water beads are generally dry beads that are soaked in water. These beads come in different colors and can be a very good sensory activity for kids. The procedure to make water beads out of dry beads is quite simple, all you need to do is to take a bowl full of water and soak these beads inside the water for approximately 6 hours. Once the beads are ready, it is time for your kids to play around these beads, use their creative skills and enjoy vacations.
Prepare Healthy Water Beads
There are really fun ways of making water beads color using food coloring. Here are the steps to make water beads that are absolutely safe and healthy for your kids.  
Start by taking 6 bowls of water. Since we are focusing on health, you should take filtered water. Then add few (approx 10) drops of food coloring in the bowl and you will see a deep,  beautiful color inside the bowl. Pour about 2 tablespoons of transparent water beads inside each bowl and give it 6 hours to absorb the water and the color. Let your kids do the entire process under your assistance. I assure you these 6 hours will be a just undoable wait for these excited bunch.
And the Game Begins
Now that you are ready with your bowls of beautiful water beads, bring these to your little ones. The texture and different colors of these beads are sure to attract your kids.
Get some big tray for your kids and let them get dirty and play with these beads. This is going to be one fun experience. There are just unbelievable ways in which your kids can use water beads.
Give them ideas about making water beads rainbows or using different color combinations to make pictures and other beautiful stuff. This is a beautiful way of introducing the young kids to numbers or alphabets. Such activities also give them color sense. Learning in such a way is sure to be an ultimate fun for your loved kids.
Introducing it by using healthy materials like filtered water and healthy food color will also ensure that your kids do not face any risk of choking with harmful pieces. Get water beads of good quality and you can use them in multiple ways. You can decorate your home with these beautiful beads by putting them in a vase or be using them for your planters.
Next time you have water beads in your house, you definitely know how to make the most of these beautiful balls. Let your kids have a happy vacation with these exciting and smooth water beads.