Islamic States, which are now commonly known as IS, become the most terrific name of the world. This is a name of a terrorist group, which is now trying to usurp the world with their terrific power, but with the name of Islam. This most dangerous terrorist group has already showen many treacherous activities of them. But though they are saying that, their activities are occurring in order to save Islam, the world did not get the positive result of them. Moreover, IS got the negative impact for their ill deeds through media reports.
It is assume that, this Islamic States are being co-ordinate with various kinds of Muslim terrorist organization, which were been thrown out from their own country, because of their most hazardous activities.  These banned organization shake their hand together and oath to work together to save the world from the non-Muslims. By appearing as such a big team, these terrorist groups became more powerful and more confident, they started their horrible activities in various non-Muslim countries, especially which are considered as the most powerful nations of the world.  Till now, their main target is America and The Great Britain.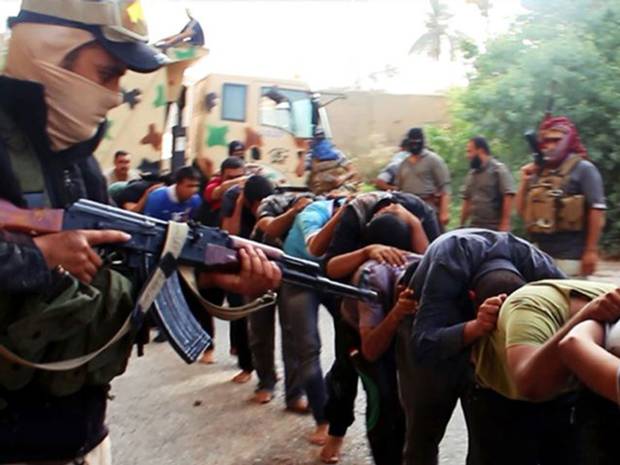 As a part of the terrific mission of Islamic States, the members of them, kidnapped several numbers of important fellows of the United Kingdom and murdered or slaughter them very brutally. Moreover, they used to capture the videos of the time of killing mission and send to the President or Prime minister of the victim's country. They also upload this brutal video to the social media also. These videos spared the world like a storm.
   Whatever, the IS attacked the most popular reporters from the UK and Us, who were appointed to collect the news for any war affected Muslims countries.   The United Kingdom and also United States used to act as director in these wars. That's why this Islamic State became more ferocious towards those countries.  They did this brutal act to keep aware those non-Muslim countries, which used to taunt and dismiss the Muslims of the world. IS also gave warnings to those nations to stop such kinds of wars and also stop neglecting the power of the Muslims.
The president of America, Barak Obama declared a dismiss mission to catch the IS members and punish them as soon as possible. He also seeks to help and also a friendly behaviour of the other most powerful nations of the world. According to him, if a huge number of nations take part and join this terminating mission, then it can be successful and will get a positive result within the shortest period. The Great Britain and Saudi Arabia have joined this mission. Inspite of being a Muslim country, Saudi Arabia has joined there, because they said that they are against this kind of wrong did of IS.
Well! It is hoped that, Islamic States will stop their evil activities soon. Because no such kind of brutal activities can be happened like this with the name of any religion.