Just like winning the lottery and the weather conditions, one cannot predict when you will need to replace your roof. While your roofer may prefer to do their thing on a warmer weather, their roof repair skills may be called to service during the winter season. A damaged roof will need to be replaced as soon as possible, all the more during the harsh and cold days of winter.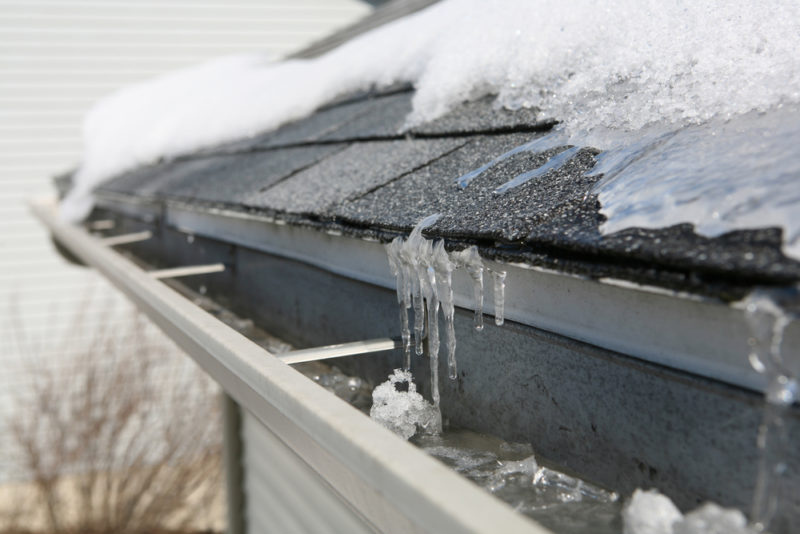 Contrary to what you may think, your roof can be replaced during winter. Yes, it may not be the most convenient time to work outdoors, but there can be advantages to having your roof done in the winter.
Advantages of Having Your Roof Replaced During Winter
Higher availability of roofing contractors
Winter is the slowest season for roofing contractors. So, if you have roofing emergencies at this time, chances are, your roofer is available to serve you. No more waiting in queues to get your roof fixed. You can have a new roof in mint condition as soon as possible.
Prevents any roofing issues from progressing
Waiting for warmer days to have your roof fixed can worsen your roof's damage. If you have noticed cracked shingles on your roof, act on it immediately. Damaged shingles can let moisture penetrate your roof, and you risk having the situation deteriorate if you wait.
Peace of mind that your roof will hold against the weather
Having a new roof means that you now have a better defense against the harsh weather. It can give you the peace of mind that you have a sturdy roof over your head during the cold season.
You may enjoy better pricing!
For most outdoor repair businesses, winter is off-peak season. Although not a given, your roofer may have winter specials that can give you lower prices, and bigger savings.
Disadvantages of Replacing Your Roof During Winter
Of course, there are obvious downsides in having your roof done during winter.
The roof surface may be slippery during the winter. Severe weather conditions can also delay roofing work. An experienced roofing contractor will be able to determine what weather condition they can safely work with, but will still take all the necessary steps to deliver quality work.
Temperature sensitive roofing materials
Asphalt shingles are more brittle in the cold weather. They may take a longer time to seal, allowing moisture to seep in. Excessive snow also requires comprehensive roof cleanup, before any work can be done.
Choose a Reputable Roofing Company for Your Roof Replacement in Winter
An experienced roofer will know the things needed to be done in order to efficiently give you a new working roof over your head, no matter the season. If you notice any problems with your roof, such as sagging, creaking and cracking noises, and any cracks developing in your walls, call a roofing expert right away.
Written by True Son Exteriors, the best contractor for roofing in Columbia, MO.