Speaking of convertible furniture, people are addressing them with various titles like 'the future of furniture' or 'wave in furniture industry'. They are getting valued and for all the right reasons.
When we plan for home decor, we choose furniture that symbolizes our taste and exhibits our personality fairly than merely occupying space in our home.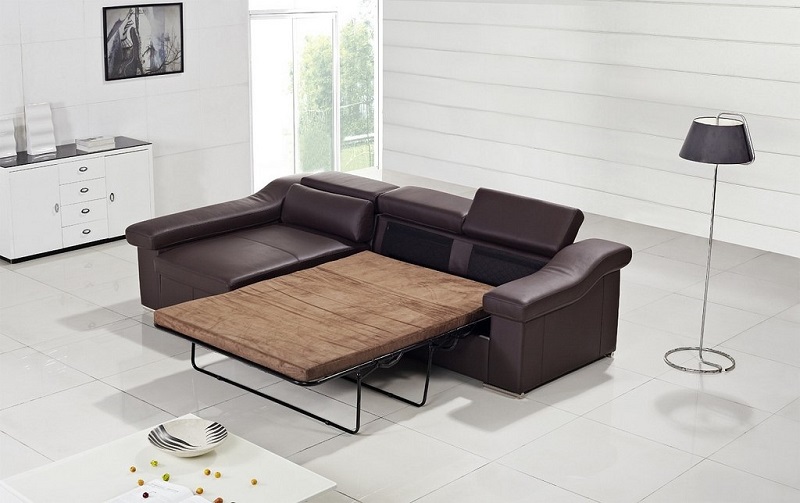 So, here arises the enigma, what is making convertible furniture successful? The answer to this easy, a simple flaw in one candidate becomes the benefit for the other. Our traditional furniture's are trendy, stylish, and comfortable, but they lack one thing and that is they've only a single use, whereas the convertible furniture allows multiple applications.
There are some more promising factors responsible for the popularity of convertible furniture, what are they?
The usual daily life complications that people face due to the traditional furniture in contrary to the convertible furniture are the reasons for the dawn of traditional furniture.
like,
Costs a lot of money: Money is the reasons traditional furniture are in their rainy days. Citing an example of a convertible sofa which converts into a comfortable bed on which you can spread your arms. To get a bed and a sofa separately in your house you'll end up paying a hefty amount. But that is not the same case with a convertible sofa.
Consume a lot of space: Two furniture in the same room occupies more space and make the room a mess, whereas incorporating a convertible reduces the labor and keeps the extra space available for other use.
Are very heavy to move: Let's assume you have some work pending and you need to free up the space that is occupied by your furnitures, it's going to be a hard time for you to accomplish the task. Whereas, with convertible furnitures you can just fold them, and they are also very light.
So, just to conserve your time we have sorted out a list of convertible furniture that you can incorporate whenever you plan your next home decor
A smart pullout sofa: Pullout sofas are the standard option when it comes to comfortable sleeping arrangements for the guests. Ideal for rooms with limited space as large space is occupied by the bed and leaves none for the other components. These are the best option if you're troubled about the space as these sofas turn into a couch when idle.
Convertible sleeper: Convertible sleepers are mostly like a pullout sofa, just the mere difference is that they don't have a hidden mattress. Convertible sleepers can be changed into a bed or a sofa, whichever is required by changing the configuration of the sleeper. Don't worry about the comfort factor, these sleepers are designed using thick cushions, unlike pullout sofa mattress. These are close replacements of conventional sofa's if you want to skip them.
Foldable desk: These desks have risen to fame as soon as they made an entry in the furniture market. This desk can be folded back when idle and used as a standard stand up desk for laptop and other variable uses.
Foldable Dining/Study table: This furniture is very cool for the single people who are blessed with visitors once in a blue moon. This foldable table can turn into a dining table whenever dinner time rings the bell and you have no furniture available and can be a stylish bookshelf when not in use.
We hope the tips help you decide the best furniture for your home decor and proves fruitful.