Tadoba is a place to invest at. The place offers tremendous business opportunities for those who want to invest in the hotel and recreation sector.
Tadoba, a wildlife reserve, is located at the eastern edge of Maharashtra, in the district of Chandrapur. The place is a renowned tourist spot due to its rich set of flora and fauna. Here, you will get to site endangered species and different plants. More importantly, the place is known to house the largest number of tigers in the country. It is an ecological paradise; a place that mixes the tranquility of nature, with the perfect culmination of pristine beauty. Investing in hotel or restaurant industry can reap in great results, if managed properly.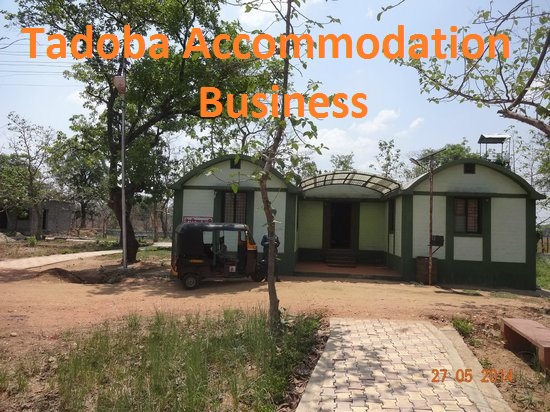 Investing in the Hotel Business
If you are planning to invest capital in the hotel business at Tadoba, the first thing to do is contact the forests department. If you can grab proper channels in the Maharashtra Government, scenarios would become easier. Coming through proper channels of Maharashtra Government will make it easy to approach the forest department. You need to place the proposal and planning before the forest department. Remember, getting an approval will never be instant. In fact, the forest department will check your background and go through certain proceedings before enlisting your name. If you plan to open a restaurant, similar procedures need to be followed. Also, there is no provision to own a land in regions surrounding the Tadoba National Park. You can, however, take land on lease or rental basis from the forest department. The entire area falls under the forest department. Without their approval, you simply cannot even pluck a flower from the zone.
Accommodation Options at Tadoba
The range of quality accommodation options at Tadoba is limited to a few. Earlier, there were only a couple of private Tadoba National Park resorts. They charged abnormally high for a night's boarding. Only a year back, the Maharashtrian Government, collaborated with the forest department to open some affordable accommodation facilities at Tadoba. They have opened a couple of eco-huts, dormitory and resorts. However, the total number is still limited, compared to the high tourist presence the area experiences every year. If you can open a chain of quality accommodation options, with quality dining facilities at affordable rates, you stand a chance to flourish in the business.
If you want to achieve success in the hotel and restaurant industry, never compromise on the quality of the services being offered. Also, you should offer excellent hospitality to the guests. Employ local people to earn their trust. This would also help in easy promotional campaigning of your brand. Also, you must maintain the hygiene, i.e., cleanliness of the area, with immediate effect. You should also ensure the best of security to the guests. These are the basics to make your business work through a positive note.