You might be thinking about opening a dining establishment. You want to sell alcohol because you will be able to make a great deal of profit from doing so. However, you need to be certain you go through the proper procedures to make sure you are in compliance with all local, state and federal laws where the selling of alcohol is concerned. It is very important that you make sure that you are properly licensed to sell alcohol. Otherwise, there is the possibility you could be arrested and fined. Your dining establishment might also be closed. Here is what you need to do in order to sell alcohol legally.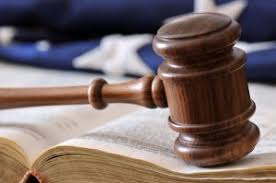 1. Apply for a liquor license.
All bars and restaurants that sell alcoholic beverages of any kind need to obtain a liquor license in order to do so in a legal manner. The process of obtaining a liquor license can take a long time. It is common for the process to take up to six months. Therefore, you would be wise to apply for your liquor license long before your dining establishment is scheduled to open. You can also hire a consulting firm that specializes in helping businesses to obtain their liquor licenses. These consulting firms can often shave several months off the length of the liquor licensing process. Therefore, this might be a good avenue to pursue if you are in a hurry to receive your TABC license.
2. Determine what types of alcoholic beverages that you want to sell.
There are an enormous variety of alcoholic beverages to choose from. However, you might feel that only a few of them are acceptable for your dining establishment. You will need to decide which alcoholic beverages that you want to include on your menu. Find out how much they will cost for you to buy them. You can then determine how much you will charge for them.
3. Choose a vendor to deliver your shipments of alcoholic beverages to you.
You will need to choose a vendor to do business with. This vendor will make deliveries of various alcoholic beverages to you when your restaurant or bar is running low. It is important that you only do business with a vendor who is reliable. The failure of your vendor to deliver shipments of alcoholic beverages to you on time will cost you a significant amount of money. Therefore, you should be careful who you hire.