A lot of preparation will go into virtually any move. However, if you are making a long-distance move, you will find that the process can be extra difficult and stressful, and it can take a while if you aren't fully prepared. Fortunately, there are some tips and tricks you can utilize for a faster and easier move, no matter how far you're going.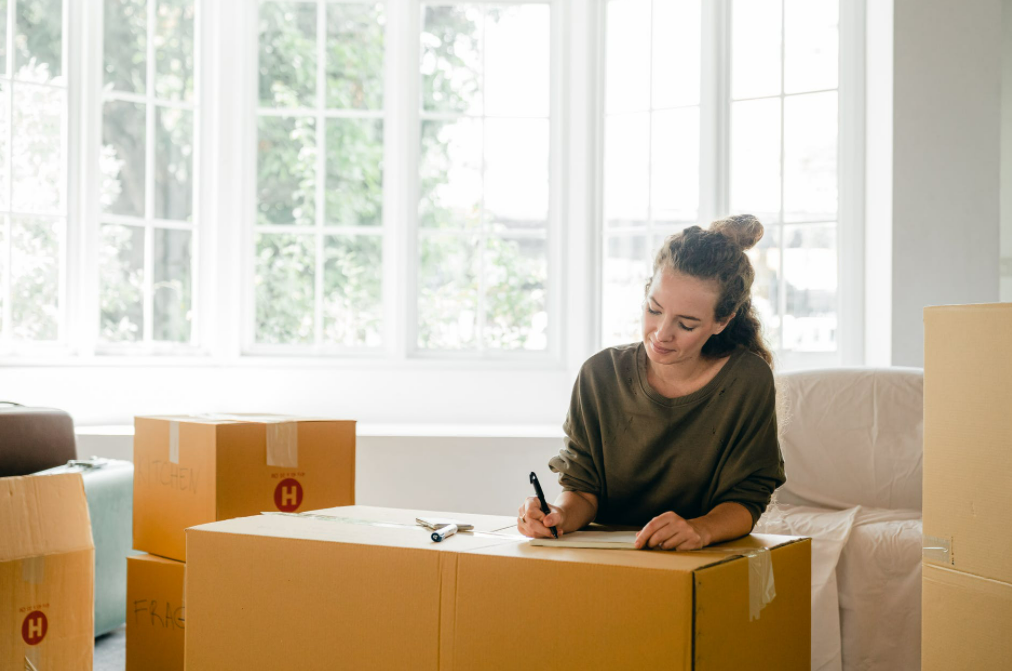 Start Packing Early
Packing will likely take a lot longer than you expect. It's not uncommon for many individuals to underestimate exactly how long it will take them to sort and put all of their stuff into boxes. Because of this, you should start packing as soon as you find out that you are moving. 
If you have a lot of rooms to pack, make a plan as to when you will pack each room. It's a good idea to start with the rooms and items you use least often. For example, pack up the guest room first, and box up the sets of formal dishware that you only use for holiday get-togethers. After that, organize things that are already in storage. Continue organizing your packing list based on how commonly different items or rooms are used. 
If you have one room that you know will be more difficult to pack up than the rest, start it as soon as possible. Putting it off will only make it more difficult to tackle because you'll already be exhausted.
Hire Movers
If you're not going far and you don't have a lot of furniture, you may be able to simply move your belongings with some help from friends and family and their various vehicles. However, if you have several larger pieces or anything that is especially delicate, you'll want to have professionals help with the move. Because they're trained to handle and move even heavy items carefully. They can help ensure that everything arrives safely.
Movers are especially useful for long-distance moves. You won't have to worry about trying to coordinate the logistics of getting your belongings from one location to the other. You'll also be able to be more confident in your belongings arriving at your new home without damage when long-distance movers do all of the work.
Purge Items
Most of us have a lot of stuff that we just don't need. A long-distance move is a good time to get rid of a lot of these items so that you won't have to deal with packing and moving them. Enlist your family and friends to help you go through your stuff. You may be able to give some of your unwanted items to them, or they may be willing to drop them off at a donation center for you.
Have Your Utilities Turned On Early
A lot of people wait until the last second to have their utilities turned on when they are making a long-distance move. However, this isn't a good idea because you may end up forgetting to do so with everything going on. You don't want to get to your new house only to discover that you don't have any lights, water, or heat. In order to ensure that you don't forget about your utilities, you should schedule them to be turned on a few days before you move.
While making a long-distance move can be stressful, you can make it easier and faster by doing all of the things mentioned above. This will help ensure that you get everything done without feeling rushed no matter where you are moving to.