Are you starting your own business? If you are or you have started your own business then you must know that it takes a lot of things to consider, from a plan, financing, location to marketing, branding and so much more. There is a lot of excitement and fun in addressing these major issues but while doing so we often overlook certain other important aspects, especifically related to human resources. Start ups tend to be at a higher risk at making HR mistakes that could negatively impact your business in the long run.
So, when starting your business, make sure that you are aware of the importance of HR and the common mistakes made in this area, so that you can avoid them. Take a look at these common mistakes: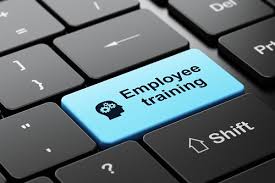 1.Hiring too fast
In order to make your business run at a fast pace, people make quick hiring decisions that can easily be a huge mistake. If you don't take enough time in searching, screening and interviewing the right candidate, you would end up making poor hiring decisions. An HR outsourcing company is usually a good solution as they have the required expertise and experience in performing these tasks.
2.Asking illegal questions
It is very much likely that being a small business owner, you would be overseeing different areas of your business that may also include interviewing candidates. There is a high chance that you may be unaware of the legal infractions that could occur on asking certain questions during the interview. These questions can be related to marital status, country of origin of candidate, pregnancy etc. It is good to build a friendly connection with the candidate but don't ask too personal questions.
3.Effective understanding of laws and regulations
With the plethora of state and federal regulations related to employment, it is hard for you to know and have an understanding of each of them. It can be really disastrous for your business in the long term if you pay ignorance to this that can even put you at risk of falling into legal trouble. Extensive research or hiring HR professionals with expertise in HR laws can help you immensely with this.
4.No professional growth of employees
One of the most common issue is neglecting the development of an employee, especially in small businesses. It is a crucial step for the success of a business to ensure that regular training sessions are conducted along with the encouragement towards the development of employee career. Your business will be effective as long as your workforce is, so put your focus on it.
5.No written outline of policies
You need to have various policies, from dress codes, benefits to the employee conduct in place. But not just this, have it written down and make the hard copy as well as an online one available to your employees. If you don't have them in writing, your employees can always say that they were unaware in case of an infraction. Also, communication is the key here, so don't left any of your employees in the dark.
Hire an HR outsourcing company
With the kind of mistakes one can make in the HR aspect of a business, there is a need of HR consulting. The best solution for you here is hiring an HR outsourcing company as it is both cost effective and  flexible that would give you the freedom to focus on your core areas.