A few days back, I visited one of my friend's house and what attracted me the most was her modular kitchen. The design was simple yet stylish and drew everyone's attention at one go. I was wondering how it would look if I implement a similar kind of idea when I buy a new flat. The kitchen decor was quite inspiring and so, I finally decided to buy a 3 BHK flat near Ballygunge and get my ideas implemented accordingly. As I am a keen connoisseur of chic and smart designs, I wanted to do something different yet attractive.
Let me share with you some of my ideas which I have listed after getting inspired by my friend's kitchen.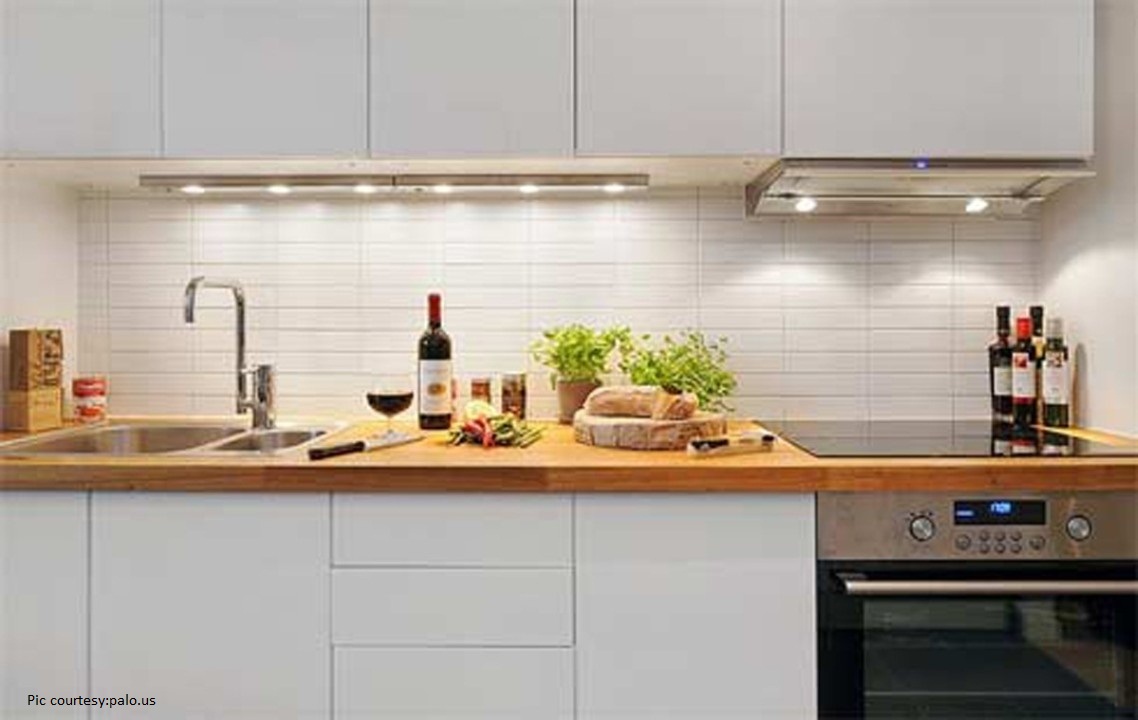 I would always love to choose a homely decor. As I treat the kitchen as my favourite place and spend most of my time over there, it would definitely want to make it look presentable in every way.
I prefer going with the current trend, so I would want an Island shaped kitchen for my flat. As I am expecting to get a large kitchen space in my new apartment, I think the Island shape would look most appropriate. This particular shape allows two or more people to cook together simultaneously without any disturbances. Most importantly, it gives a peppy and stylish look overall.
Now, when I decided to choose lights for my kitchen, I made it a point not to end up buying fancy lights. I will rather choose them as per the layout options and my needs. Selecting the right spots to light up the kitchen properly is very important. In fact, I will have to create a false ceiling so that the light fixtures can be well placed.
For countertops, there are a wide variety of options like wooden, quartz, limestone and granite. To be precise, granite is believed to be the ideal choice for any modular kitchen as it has been proven to be durable and can make a kitchen, look attractive.  For a traditional look, I will choose wooden countertops, but as wood is prone to scratches, I will have to think twice! On the other hand, quartz is heat and scratch resistant while limestone is affordable.
For colours and hues, I prefer light shades which are sure to make my modular kitchen look spacious. However, the shades I would choose will match with the kitchen accessories. For a spacious kitchen, I think I will go with bold colours like, orange, red, blue, etc.
For flooring, ceramic tiles will be my pick because I will get an array of patterns and colours to choose from. Moreover, ceramic tile flooring is budget-friendly. On the other hand vinyl and laminate are other options which are both appealing and smart at the same time.
For cabinets, I decided to pick up the ones that are scratch, water and heat resistant. Mild steel would be a good choice, so as the wooden cabinets. However, if at all I use wooden ones, I will have to get them regularly polished. Other options available are metal, glass and PVC cabinets.
To spice up my modular kitchen, I want to add the right set of furniture that would be attractive and smart. A small kitchen demands for a metal dining table that would make the room look bigger. For a large kitchen, I have the option to create a dining area, where I can easily include an attractive dining table with chairs.
Hope, these above-mentioned points will be helpful enough for you to decide your kitchen decor as well.