Lead generation is helping businesses to grow online worldwide. Amidst the coronavirus outbreak, Companies are expanding their network by adopting responsive digital marketing techniques. There are several tools available online for lead generation.
But to find the correct position in the market, you must consider creating yours from scratch. Even the trendiest digital marketing tool might not work without the right content strategy. It is essential to match the buyer's profile and their buying journey with your content strategy.
SEO demands high-quality content to maximize lead generation. Every business maintains its flow of business leads which comes from different strategies. It is a long-term process but opting for a leading top SEO company will save energy, time, and money.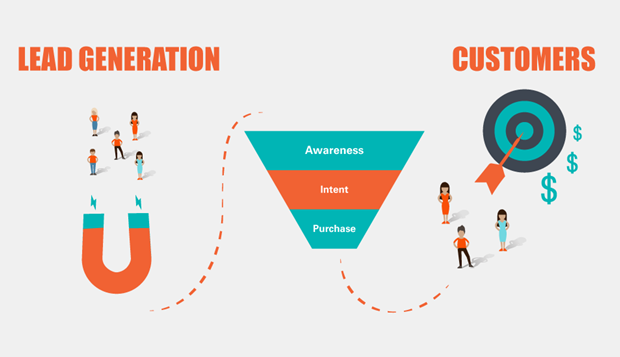 What is Lead Generation?
Lead means a potential customer who shows interest in your business without you interfering in their selection. Lead generation can include ads or content interaction or anything that you put online for people to see them. In such cases, a normal visitor can turn into one potential customer through ads or content in your profile.
Lead generation strategies include increasing brand awareness, creating genuine content, infographics, and build relationships. The more a company focuses on the quality of content, the more leads they get which boost sales statistically.
Why is Lead Generation important for business?
The pandemic has locked every individual in their homes leaving online purchase as the only option. Lead generation builds brand recognition worldwide. You can operate for customers in other states sitting at your house if leads are generated accurately. Lead generation gives impactful results that can turn a business into a successful one overnight. Here are some reasons why one should opt for effective lead generation tactics:
Target specific customers
Since lead generation targets customers from different geographic locations, you can customize product values to meet their interests and demands.
Less investment than advertising
Advertisement is one profound marketing strategy that shows results but can cost much. Lead generation can save your capital and benefit you with more outreach than a regular advertisement can provide.
Leads are available in prices depending on quality and price ranging from $5 to $500 per lead. The simple rule to get leads is to find easy sourcing to save dollars of investment. High-quality leads are expensive and bring high-value conversion rates.
Statistics show that more than 53% of B2B companies spend one-third of their budget on generating leads. This is why their sales increase overnight. The businesses which spend money on leads are likely to get full-time customers which can enhance the profit margin of the company.
Above all, it is important to establish an organic relationship with customers so that they stick to your brand even after the virus outbreak. Lead generation is one of the faster ways to prosper and expand.
How to Generate Leads Using Content Marketing?
In this section of the article, you will find details about strategies to increase the sale of a B2B company.
Lead generation content marketing is a strategic approach that focuses on the creation and distribution of content, relevant to consumer attraction persona. You can take guidance from the strategies of well experienced SEO consultant in Delhi as they provide high take lead generation in their quality content.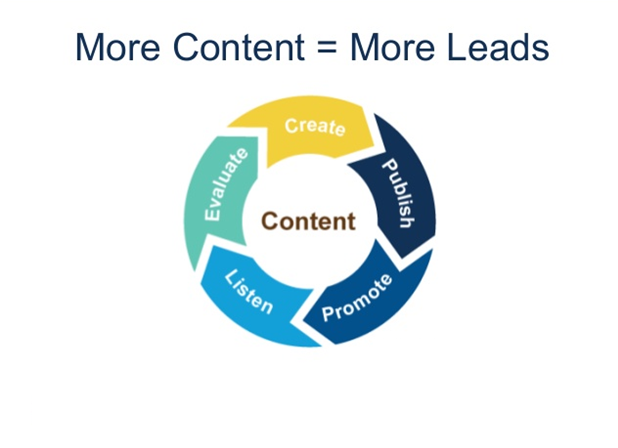 Promotion along with the creation
Creating content is not about placing words in sequential order. It has a lot to do with information about the company, product, brand, and services. A brilliant piece of interactive content can serve a lot of promotion is done right.
Content does not discover itself – you have to share it with potential customers.
Most of the professionals at SEO outsourcing company in India promote content into the right domain from where you can see results.
Make Personalized Content
Adding the personal tint to content is similar to putting a signature at the end of a document. Marketing giants target through personalized content beyond the regular mass of traffic with the help of machine learning and artificial intelligence.
There are various ways to generate leads along with the primary ways.  Take help from the SEO experts to assist with soft selling techniques in your business. Soft sell has an incentive approach with the little risk factor. One of the popular soft skill strategies is to come up with free tickets for a football match. If one likes the show, they will buy the second ticket and so on.
Conclusion
The major mistake most of the companies target is by sticking to the same piece of content for a longer time on their website. Technology changes every day, and so does customer needs. Be tactical to your approach instead of selling your content.
Remember, the better and effective your content strategy gets the more genuine leads it attracts.