You cannot differ from the fact that women can never stay away from opting for new fashion styles in clothes and seriously it is their right to opt for new fashion styles to look attractive and charming.
But in all that excitement for fashion trends, they should also consider that not every new fashion style is for them. Honestly, if you do not follow this approach so it will make you commit weird fashion mistakes.
Keep in mind that in our society people do not miss out a chance to laugh at someone so you must not give them a reason to laugh at you by committing weird fashion mistakes.
Always remember that you should wear those clothes which can improve your personality more and inspire people around you.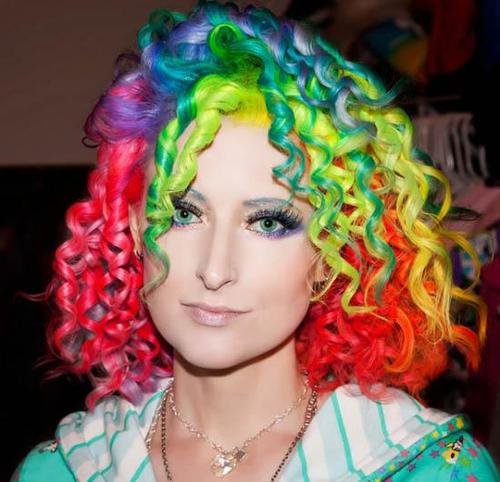 Followings are some common fashion mistakes which you must not overlook because you cannot compromise on dressing up extremely well.
1.     Wearing Clothes That Expose Body
Yes, it is fact that it is the biggest and common fashion mistakes some women make. You really have to understand that wearing clothes that expose body fails to give you a nice charming and attractive look. So make sure you avoid wearing clothes that expose body as you are not to expose your body, in fact, you are to give a great look to your personality.
2.     Sticking To Past Fashion Styles
Honestly, women between the ages of 50 to 60 should understand that they cannot stick to past fashion styles anymore. Never thinking to opt for latest fashion trends which can suit their personalities is the wrong approach. Women of that specific age group must understand that as they dig out current fashion trends so that will find lots of great stuff for themselves.
3.     Running After Expensive Clothes
Yes, it is another biggest mistake which some women make when they go to the market to buy trendy clothes. You must understand that it is a just myth that expensive clothes lead the fashion industry. So never run after expensive clothes as it is not necessary that they will be popular in the fashion world.
4.     Wearing Clothes Which Fail To Fit Perfectly
It is another common fashion mistake which some women make so make sure you are not among those women. Wearing too small or too large clothes will badly ruin your own personality. So it tells you to buy clothes according to your own body shape and that will really give your personality a nice and an attractive look.
5.     Sticking To Skin Tight Pants
Although it is good that, women wear skin tight pants but there are some of them who badly stick to wearing skin tight pants and do not try other styles in pants. You must understand that confining yourself to one specific fashion style will get you outdated, so make sure you avoid it. You may find out lots of great and nice styles in pants which will definitely get your attention.
6.     Buying Clothes Online
You may call it a facility to buy clothes easily from home but keep in mind that it also has disadvantages and that sometimes results in wasting money on useless clothes. You must understand that not every single cloth which looks ideal on your laptop screen will also look good when you see it in real. So it is better to avoid online shopping and visit market for buying trendy and classy clothes.
All these are some common fashion mistakes which women make so make sure you do not overlook them. If you go through these fashion mistakes more thoroughly so you will understand that you should buy only those clothes which suit your personality.
Author Bio
Joseph Carey is a Fashion Designer. He has been in this field for the past many decades. His career profile includes global brands. He is also a professional writer writing essay for college students with blogging about the fashion industry.