Dubai is a city of alluring modern add-ons as well as different cultural highlights. A stroll in the bustling business district reveals the magnificent highlights of the modern transformation while the Bastakia district perfectly brings out the ancient Dubai style before the oil boom. A cruise in traditional dhows along Dubai Creek reveals more about the city than its ostentatious appearance. There are many places to visit if you are looking for a combination of both the old and the modern and this list will highlight some of these attractions for your consideration.
Jumeirah Mosque
This mosque is thought to be the most beautiful mosque in Dubai. It is a replica of Al-Azhar mosque in Cairo and an excellent example of the Islamic architecture. The stone structure exhibits the middle age Fatimid tradition with a display of delicate details in stonework using two minarets. Jumeirah mosque is very attractive in the nights owing to the floodlights that lit it when darkness engulfs Dubai. Visitor can enjoy guided tours normally organized by Sheikh Mohammed bin Rashid Centre for Cultural Understanding throughout the week apart from Fridays.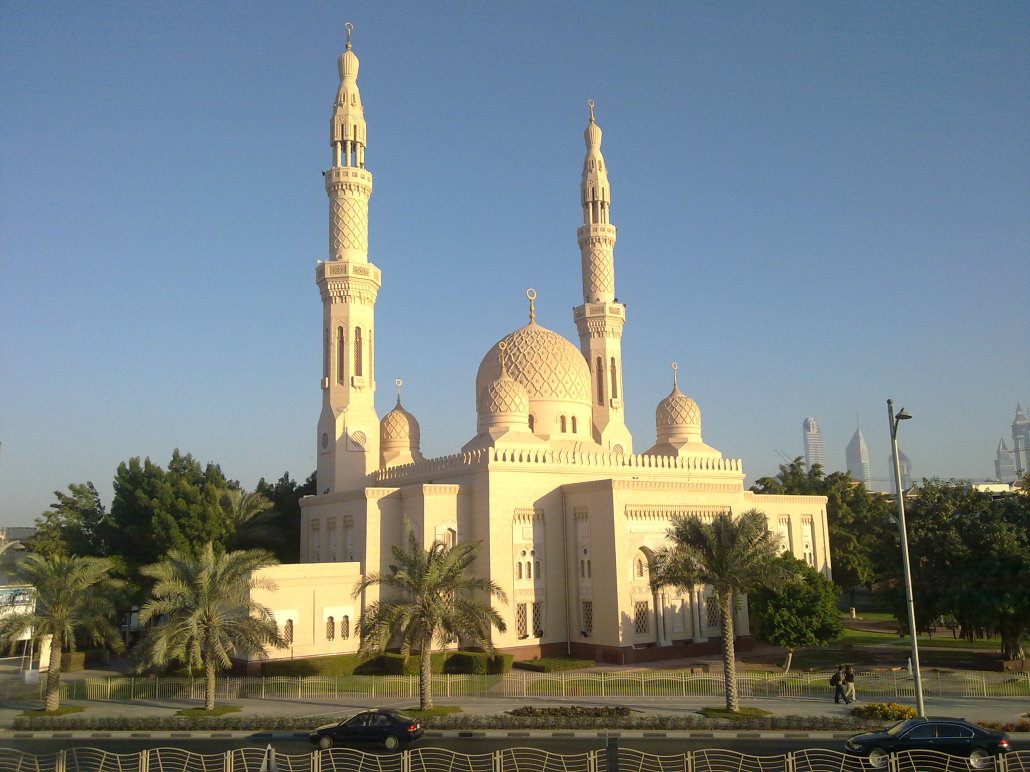 Bastakia mosque
This is one of the most photogenic mosques in Dubai. Though smaller in size compared to others in the UAE, the mosque has a beautiful lattice-work aspect that is made more attractive by the radiant white frontage. Close to the mosque are some exhibits of the old Dubai city walls, which were built in mid-19th century using coral and gypsum.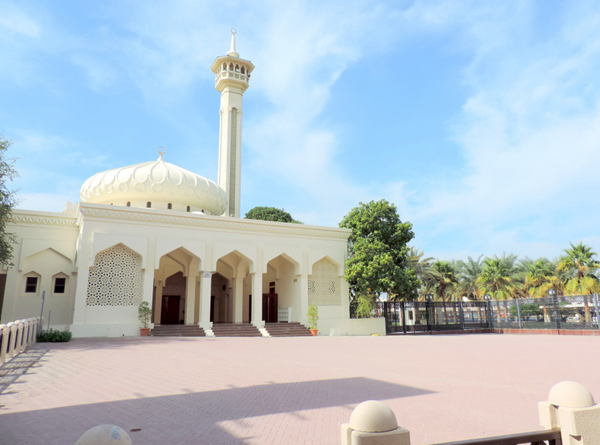 Dubai Aquarium
This is one of Dubai's top-rated tourist attractions with over 140 sea life species housed in a huge suspended tank. It is located in Dubai Mall's ground floor and can be viewed freely from the mall. Entering the aquarium's underwater zoo allows you to stroll along the aquarium tunnels where you can enjoy a memorable experience. There are multiple activities that allow you to get a close view of the sea life and glass-bottom boat trips atop the tank also make the experience unique. Shark diving and cage snorkeling activities are also available and you too can enjoy the moments.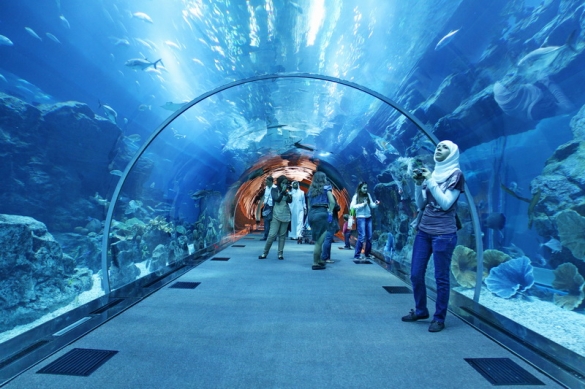 Dubai Creek
The city of Dubai is divided into two by Dubai Creek with Bur Dubai on the south and Deira in the north. The creek has been used for years to pearl dive and fish especially by the earlier settlers. You can enjoy the Dhow Wharfage which is located along the banks of Dubai Creek and to the northern side of Al-Maktoum Bridge. Dubai Creek has numerous old dhows, some of them as old as 100 years and you can enjoy a tour through across the Creek for a better view and understanding of the area. Small wooden ferries otherwise known as Abras and tourist cruise boats are normally used to travel across the Dubai Creek and you can use them to take you to the ferry points at Deira banks and Bur Dubai.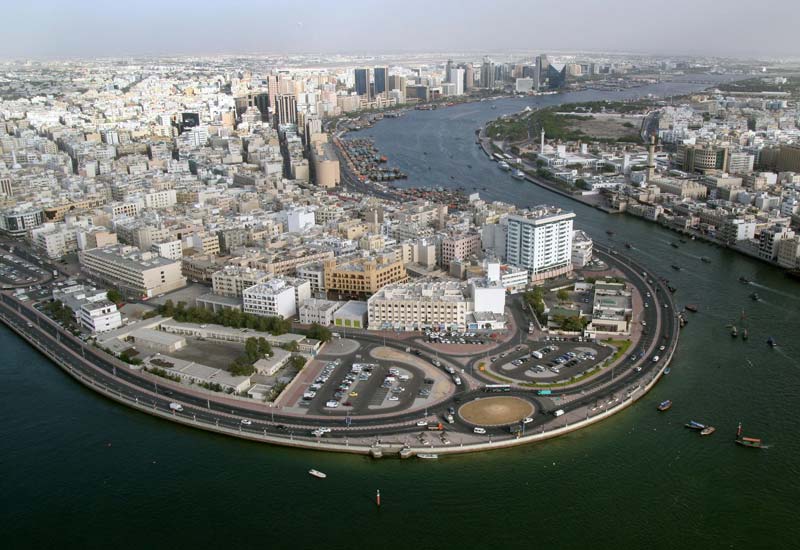 Dubai Mall
This is the city's leading mall, providing entry to Dubai Aquarium and the Burj Khalifa. The mall houses a gaming zone, an ice-skating rink and a cinema complex from where you can enjoy various amazing entertainment options. The mall also offers endless eating and shopping opportunities with special events always available including live performances and fashion shows.  The annual shopping festival in Dubai is also held in the mall in January and February while in July and August you can enjoy the Dubai Summer Surprises Festival.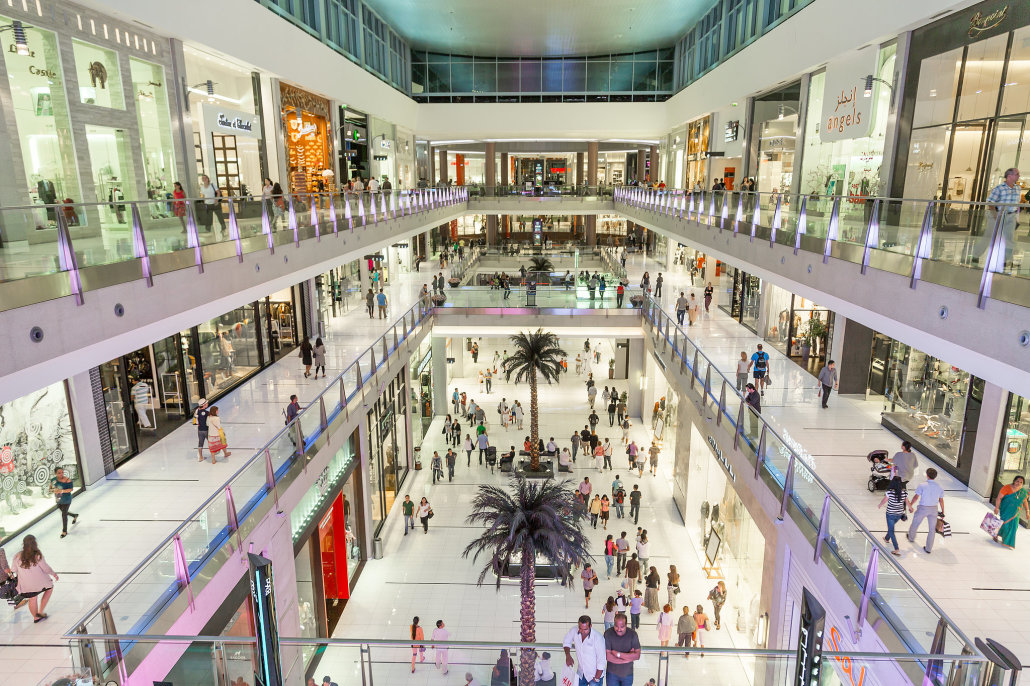 Burj al-Arab
This is the world tallest hotel and is situated on its own man-made island along Dubai's coastline. The 321-meter high hotel is designed to look like a billowing sail of a dhow and offers an extravagant look with its interior lit using a manipulated colored lighting demonstration at night. Burj al-Arab is one of the world's most expensive hotels with some of the most luxurious suits that go for more than $15,000 per night. If you want to take luxury a notch higher, you can opt for dinner in the underwater Al-Mahara restaurant made of glass panels from the floor to the ceiling thus giving you unrestricted views of the sea life as you enjoy your meals. You can also enjoy amazing panoramic views of Dubai from the 27th floor Sky-view Bar.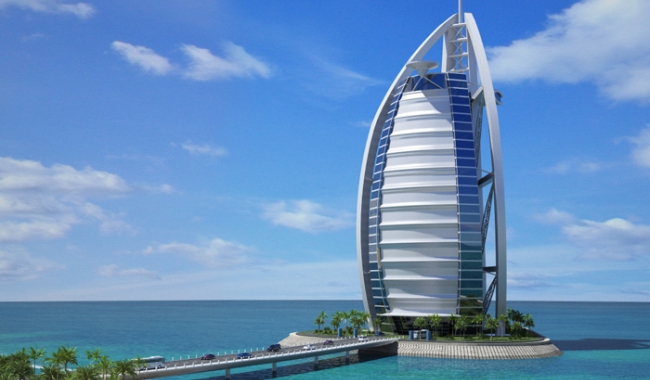 Mall of the Emirates
This is one of the most famous malls in the city of Dubai and has a magnificent (and fantastic) Ski Dubai facility indoors. The inside ski slope comes complete with a penguin enclosure and chairlifts, all of which are maintained at a constant temperature of -4°C. There is also a family entertainment centre and a cinema complex thus providing an endless list of entertainment options for the whole family. Visitors can also enjoy great eating and shopping opportunities.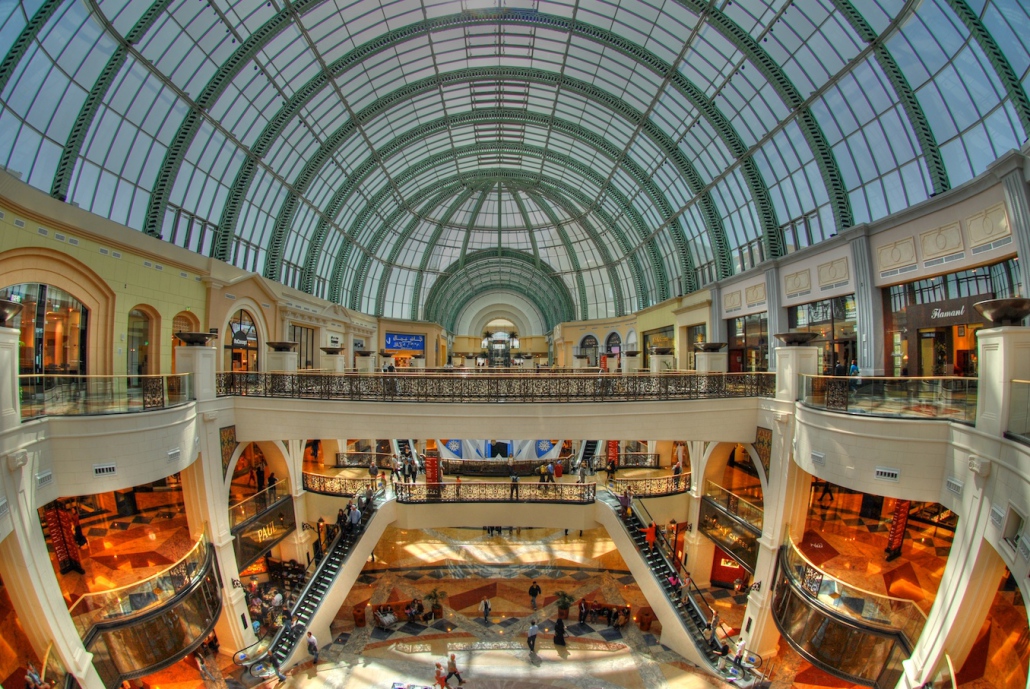 Jumeirah Beach
This narrow piece of white sandy bliss is the most popular beach destination in Dubai. The beach is lined up with hotels thus giving good opportunities for visitors to eat while relaxing or even stay after enjoying their day outdoors. The beach also offers some amazing facilities including water-sport operators who offer jet skiing, sun loungers and restaurants.
These and other tourist attractions in Dubai will always leave you mesmerized. It might be hard and too expensive to visit them all especially if you are using taxis or opt for public transport. However, with car rentals Dubai, connecting with most of them within a day is easy. Rental cars Dubai always make things easier and convenient. Enjoy your trip!
Author Bio
The Author loves to travel world around. Hel loves to travel new places and visit new destinations. As travelling needs comfort so he used to rent cars for travelling purposes. Recently while travelling to dubai he Rent a Car Dubai and experience the best!