What is PPC, how does it work, and what are the benefits? This article has all the information you need to understand PPC marketing.
PPC, or Pay Per Click, is a form of advertising on Search Engines – like Google and Bing. It can be a very effective method of getting your company conversions, as well as higher rankings for keywords and key terms, albeit for a short period. A shorter-term solution then working in SEO, PPC is a quick method of getting your company to the top of search page results via advertising. Whilst you can use pay per click services, you can try and go it alone. But, you might find yourself asking 'how does it all work?' We'll be walking through what PPC is, and how it all works, in this basic introduction. Explaining keyword bids, CPC and all the other technical jargon. To help you understand PPC and what campaign may be best suited for your business.
What is PPC?
As we've mentioned before, PPC is a digital marketing tool used for search engines. Tools like Google AdWords and Bing Ads help you analyse the market for selected keywords, show you bidding costs as well as storing your campaigns so you can pause or restart them conveniently. Google AdWords, launched in the year 2000, serves millions of businesses world-wide.
As Google is one of the most used search engines, occupying over 70% of all searches on the web, companies small and large use this to advertise products or services they provide. Similar to Google AdWords, Bing Ads works across both Bing and Yahoo networks, and is primarily a keyword based advertising platform. Whilst Google is the most used engine, working in Bing Ads may also be essential to getting maximum exposure for your company.
PPC is a form of paid advertising, as it literally means you pay per click when browsers click on your ad. Every time someone clicks on your ad, you will be charged. However, parameters are in place to prevent you being spammed by a competitor etc. constantly clicking on your Ad to charge your account.
Primarily, PPC is used for all kinds of things. But the top three things that businesses use PPC for is:
Bringing in New Website Traffic
Increasing Sales and Conversions
Brand Promotion and Awareness
When you search on Google, or Bing, you can tell a Google Ad from a regular search result. The search result will have a box with 'Ad' in, next to the green URL text. Unadvertised results will just have the green text, URL link. As with Bing searches, beside the green URL link text, is grey text reading 'Ad'. Organic results just have the green URL text. This article will primarily focus on Google AdWords, due to the monumental amount of businesses that use it, as well as the sheer number of people that search on Google.

Keywords
As mentioned before, Google AdWords is the largest platform for PPC advertising. But, how do you kick off your campaign? First, you must select keyword themes before creating an individual campaign. So, say you're a shoe company, and you want to target the keyword theme 'trainers', you would create subcategory themed groups called 'Ad Groups'. In the Ad Groups, you would find:
Trainers women
Trainers kid
Trainers men
Then, each group would contain keyword variations, as people use word order in varied ways when searching on the web. Including variations such as:
Men's trainers black
Black trainers men
Men's black trainers
In order for a result to be returned, a search query must match a result. Therefore, there are seven keyword match types that Google AdWords uses to categorise keywords for search results. Whilst some are fairly self-explanatory, we've defined all 7 for you below. In italics, is the search query, that will return Ad results.
Exact – search query matches selected keyword exactly: men's black trainers
Phrase – search query typed in the correct order (even if there is text before or after the selected keyword): selling men's black trainers
Broad – search query in any order, which may show ads for alike searches: men's shoes
Exact (Close Variant) – similar to 'exact' search query, but includes spelling errors and other variants: men's blck trainers
Phrase (Close Variant) – similar to 'phrase' search query, but includes spelling errors and other variants: selling men's black trainrs
Broad (Session-Based) – similar to broad, but takes into other results from previous searches from the same session: sports shoes
Modified Broad – a search query can be placed in any order but include the keywords denoted by a plus sign e.g. +trainers +men: trainers for men
Whilst search queries can be unspecific and broad, Google makes sure relevant ads are matched with queries. So, no matter the inputted word order or if there are spelling mistakes, Google can return your Ad to the right users' query.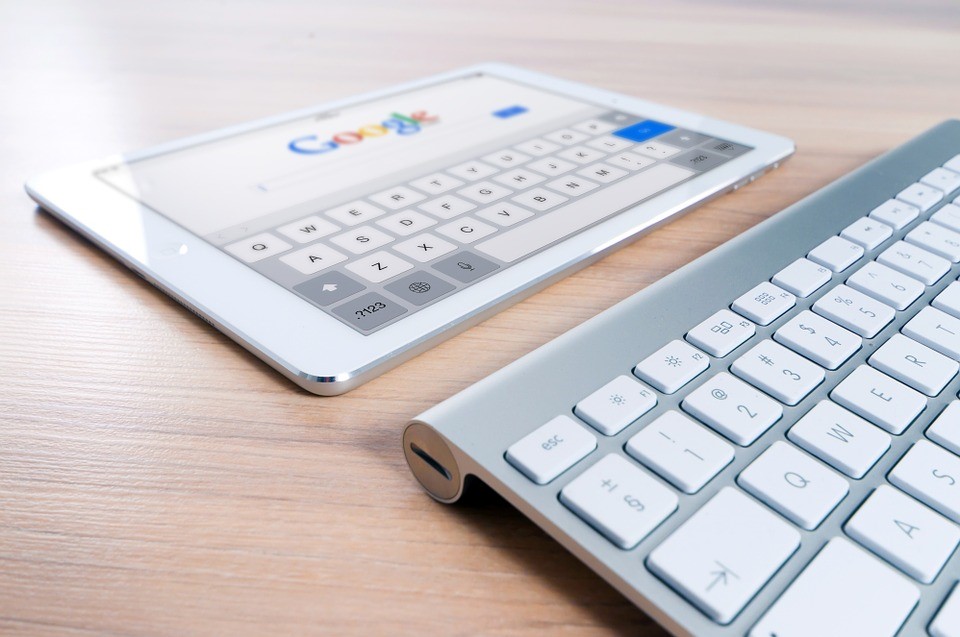 Negative Keywords
Similar in the way positive keywords are denoted by a plus sign, negative keywords use minus signs. These are to remove unwanted queries generating your Ad as a result, such as the word 'free'. If someone searches for free trainers for men, then they're less likely to click on an Ad which is advertising your business's shoes for sale. By making 'free' a negative keyword, you can eliminate being charged for users clicking on your Ad, even though it is not relevant to their search term.
Audiences
Tailoring your Ad to the right audience is an effective way to guarantee some conversions with your PPC. Audience data is based upon pageviews, engagement and a lot more. Targeting your Ad towards people that engage with a page more than those that click off instantly is much more beneficial, as it means you may be more likely to achieve a purchase from that visitor.
Not only can you target specific visitors, but you can also target locations and devices, such as mobile or desktop. If you're a shop or service that only operates locally, you can target those searching within a select area that you operate in. Device targeting a select audience, say if someone is searching 'laptop repair', they are more likely to be searching on a mobile. So, this means repair services can target mobile users for 'laptop repair', and in turn, 'mobile repair' for desktop users too. Mobile's have different bid modifiers to tablet and desktop devices, which mean the price can either increase of decrease, dependent on bids.
Bidding
Google AdWords operates like an auction for keywords. If multiple competitors are targeting a keyword, then Google triggers an auction, meaning you have to bid on a keyword in order to get your Ad on Google search result pages. Your Ad's position is determined by your Ad Rank.
(Maximum Bid x Quality Score = Ad Rank)
Your quality score is determined by the quality of your site that your Ad is linked to and your CPC (cost per click). The highest Ad Rank, is awarded the highest position on the search engine results pages. CPC is then determined by the other Ads that rank along with you, usually judged by the next highest one, then divided by quality score. If you have a high-quality score, you're more likely to rank better as well as pay less.
However, websites that advertise on Google AdWords with low quality scores, and then bid, are penalised by Google. That's why your website needs to be well designed, and of high quality. No spam, no sketchy back links. So, whilst PPC is a fast alternative for getting business, if you're website is bad and littered with spam, it can do more harm than good.
Analyse
Tracking your Ad's success is a key component of any campaign. You need to track to see if you're getting the right people clicking on your ad, as well as actually getting conversions through it too. Running a campaign without tracking its effectiveness and budget is a huge blunder in the world of PPC. So, if you're going to do your own pay per click management, do it right. Set your budget, one that won't break the bank, and run a short campaign to see what kind of rewards you reap. PPC marketing is not suitable for every business.
An Investment
Work in PPC is an investment in itself, because it is a short-term solution. Whilst running a campaign, it's important to remember that it is, what it is – a campaign. Campaigns don't run forever, they need to have an end, results and from this your next campaign can be refined.
But work in other areas of digital marketing is essential too. SEO work can help you gain organic traffic to your site. Good web design is key too, a poorly designed website can affect your rankings, and your Ad Rank if you use Google AdWords.
If your head has been left spinning, it might be time to seek out a PPC marketing agency, to help you out.