Australia is one of the globally traded countries that's why everyone who is heading to Australia must know about its banking and currency system. It is significant to know about their currency system in order to find the best ways to exchange currency in Australia. Though Aussie dollars are widely available that's why some people order their travel money online and receive it at their homes. They use cash for the immediate expenses when arriving at the airport. Many people prefer to use credit or debit cards while travelling abroad. There are multiple options here is the complete guide that will help you to find the best ways to exchange currency in Australia.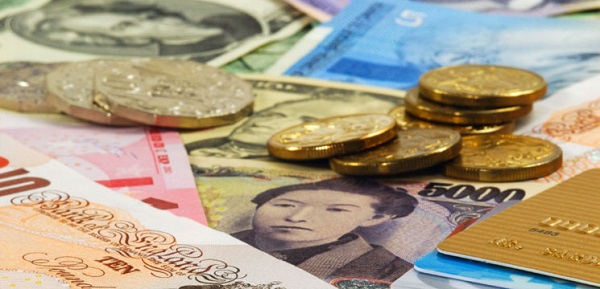 Things To Know Before Exchanging Money
Australian dollar (AUD) is the currency of Australia that is also used in the Commonwealth countries. It comes both in notes and coins. The bank notes come in denomination of $5, $10,$20, $50 and $ 100 and coins come in six denominations 5, 10, 20, 50 cents and $1 and $2.
Get familiar with FX jargon and understand that how currency exchange works. Investigate about the currency before buying the travel money.
Compare the different rates offered by different companies, banks or money changers by using the online currency convertor. It will help you to get the best exchange rate.
Try to use the cards or ATMs of your local bank has international branches in Sydney or Melbourne so you can save on exchange or transaction fee.
Exchanging Money in Australia
There are multiple options when it comes to getting cash or currency exchange in Australia. Through banks to using credit cards, and ATMs, there are several ways to buy the travel money. Here are some useful tips that will surely help you in choosing the best way to exchange currency in Australia.
Traveller's Check:
Traveler's Checks were also popular but now they are not accepted in Australia. That's why it is suggested to avoid using traveller's check otherwise you'd only cash them in the bank and consequently paying relatively high fees.
Using Credit and Debit Cards
Credit and debit are the most preferred choice of the travellers to make purchases and get currency exchange in the Australia. They are safe, easy to carry and safe. Almost all the major cards are accepted in the Australia. But be sure to check the exchange fee before making any purchase in Australia and it is also important to inform the local bank about your travelling plans to avoid any interruption in your card service.
Withdraw Cash Using ATMs
ATMs are easily available in the Australia at several destinations. It is the best way to get the currency exchange in Melbourne, Sydney and other major cities of the Australia. No doubt it is the most convenient way to withdraw cash using foreign card, but beware of the Dynamic Currency Conversion. It means it gives options that whether you like to charge in home currency or local currency. Be sure to choose the local currency to avoid any high conversion fees.
Banks in Australia
There are several banks and branches of banks are operating in the Australia. Commonwealth Bank Of Australia, Australia and New Zealand Banking Group, National Australia Bank are the popular retail banks. Citibank Australia, HSBC Australia, BNP Paribas Australia/ New Zealand and many other international banks are operating in the Australia. Try to use the card of your local bank having branch in Sydney to ensure you get the best deal on travel money.