I'm a big fan of the underwater world. When my college buddies and I decided to travel to Egypt for a summer getaway, I made sure that we include Hurghada in our trip. Being a diving and snorkeling fan, I've read a lot about Hurghada. It is supposed to be a great dive spot with lots of beautiful corals and fish. I came across the offered by Travel2Egypt.org and thought it was interesting. The price was very reasonable too. After discussing with my buddies, we decided to go for it. We are glad that we did because the experience was awesome.
Our driver picked us up at the hotel early in the morning. He drove us to the dock, where we would take a boat ride to the Dolphin House. One of my buddies wasn't convinced that he could swim with dolphins as he had "swum" with dolphins in captivity before, and the experience wasn't so great. However, after we got on the boat, he (actually we) realized that this was going to be something much better.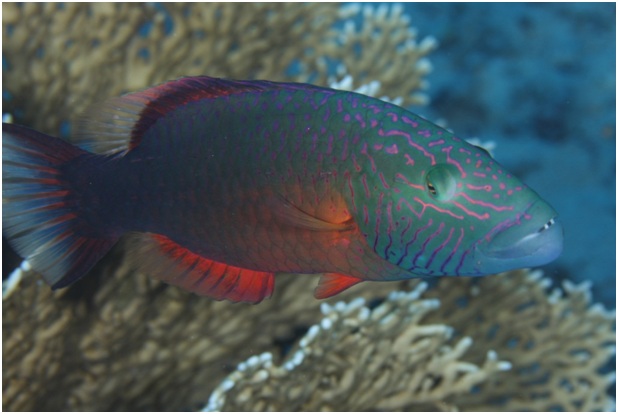 The boat ride was about 90 minutes, and it was one of the most relaxing boat rides I've ever had. The weather was very nice, and the four of us just chilled and enjoyed the sun. Our guide explained to us that this Dolphin House is very well known, and it has a large number of dolphins. Growing up in North America, the only dolphins I've seen were those at the theme parks so I really looked forward to swimming with some!
The area was beautiful. I couldn't wait to jump into the water and explore the underwater world. One of the guys in our group wasn't a very strong swimmer but our guide knew exactly how to help him to have the best experience in his life. Fifteen minutes in the water and we saw around 40 dolphins. I even had one swimming along next to me! That was totally amazing, and my friends were so jealous of my experience.
The snorkeling experience at Hurghada was one of the best that I've ever had. There were so many fish, and the coral was so beautiful. I don't think our trip would be half as good if it wasn't for this dolphin snorkeling trip! I'm so glad that we decided to book with Travel2Egypt.org.
If you ask me if there is anything you must do in Hurghada, I will tell you that it's definitely the dolphin snorkeling tour!