Running a warehouse can be crazy enough. Trying to keep all of your inventory in order and ensuring that your employees can easily find what they're looking for can add to the confusion. Fortunately, by utilizing the easy warehouse organization tips that we're going to go over below, you'll be able to set your warehouse up for seamless success going into the future.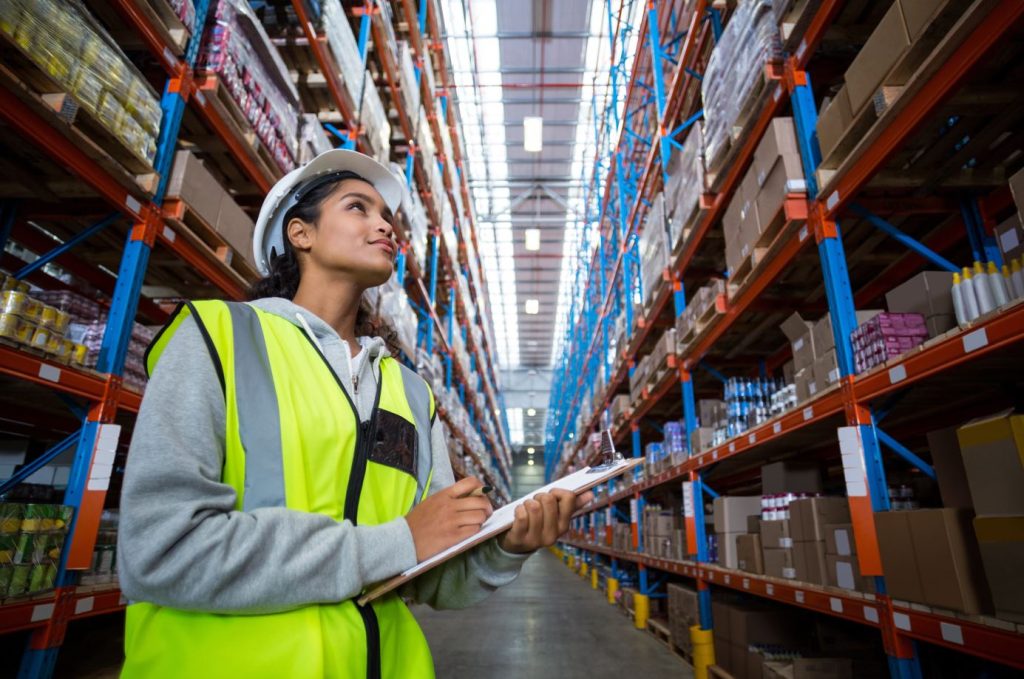 Use Inventory Management Software
If your warehouse is still manually keeping track of your inventory, it's time to upgrade. Integrating inventory management technology is one of the best ways to better organize your warehouse. You can know what inventory you have at any given point in time. The best part is that software helps to eliminate any human error from your inventory process.
Keep Smaller Items in Bins
For smaller items you keep in stock, you can have racks of heavy-duty plastic storage bins for organized, durable storage. You can choose a storage system with option for different sized bins to make the most of the space available to you. Smaller items or ones you stock in smaller amounts don't need as large of a bin.
Use Clear Labels and Signs
One of the easiest strategies to help improve the organization in your warehouse is to use clear signs and labels that your employees can easily read. Whether it's creating signs for your storage bins so employees can find the items that they're looking for or notating signs about specific hazards, more easily available knowledge can assist in smoothing out your operations.
Designate Employees for Your Receiving Process
One area of your warehouse that may be given a low priority is the receiving door. Many times, it's easy to get focused on trying to get orders out that you forget you need to be checking what comes in. You should designate employees specifically to deal with the receiving process. They should be checking to ensure that you receive the right quantity of items and that they're in good condition.
Keep Current on Maintenance
When it comes to organization, there's nothing that can kill it worse than not keeping up with your warehouse's maintenance needs. You should have a list of specific maintenance tasks that need to be performed and notate how often. An employee should be designated to handle the assigning of these maintenance tasks so that you can ensure they get done on a regular basis.
Some common maintenance tasks may include vacuuming carpets, dusting shelves and racks, replacing light bulbs, and even sweeping the open floors. When your warehouse is well-taken care of, it's easier to focus on other organizational tasks without having to constantly worry about fixing things.
Better organizing your warehouse can lead to an increase in production. The above are just some of the many ways that you can start to create more organization in your warehouse.