If you're considering building a swimming pool in your backyard, you'll be faced with a lot of decisions. Without a doubt, a swimming pool will become the premier gathering place for your friends and family. However, before that can happen, it's important to go over your options to decide which type of swimming pool best suits your backyard.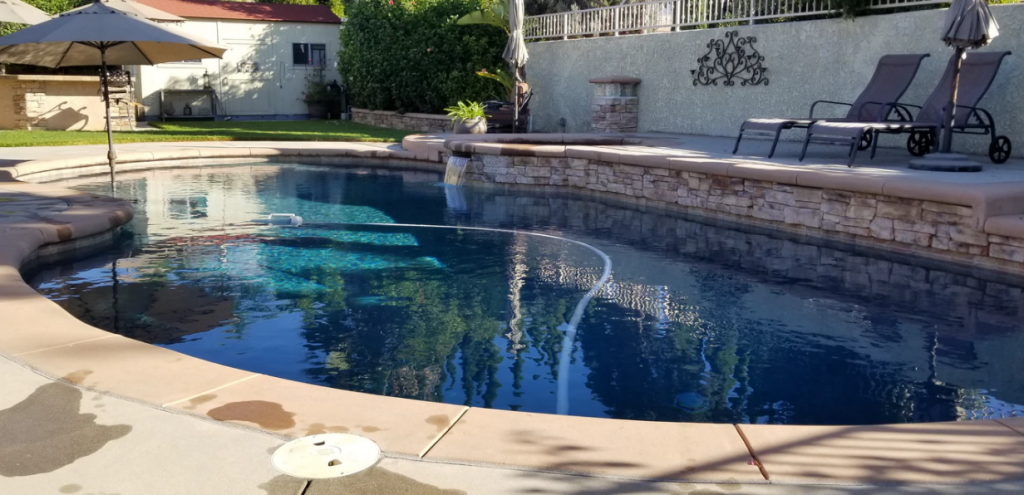 Above-Ground and In-Ground Pools
Basically, there are two types of pools. These are above-ground pools and in-ground pools, which include a few subcategories.
The main advantage of an above-ground pool is time and cost. You can often have the pool ready for a party by the weekend. However, an impermanent above-ground pool will not add value to your home, and in fact, may detract from it. Also, some HOAs forbid above-ground pools. Finally, above-ground pools, with their vinyl liners and metal siding, are not built to last. In fact, they may begin to fall apart within 10 years.
An in-ground pool is beautiful and can add value to your home, but these are very expensive. Also, installing an in-ground pool will involve heavy equipment to dig a big hole in your yard. Unless your yard has access for such equipment, it may not be possible to build an in-ground pool.
Above-Ground Concrete Pools
An above-ground concrete pool could be a perfect choice; it has the aesthetics, value, and longevity of an in-ground pool, with some of the advantages of an above-ground pool. An above-ground concrete pool will cost more than your typical vinyl and metal-siding above-ground pool, but it can also add value to your home. Additionally, it can be built where an in-ground pool cannot. If your yard is sloped or if bedrock is too close to the surface, an above-ground concrete pool is a perfect choice.
Above ground concrete pools can include fountains and other water features as well as glass walls. There are many design possibilities with above ground concrete pools, and all of them are beautiful.
Deciding on the Perfect Pool for Your Yard
You may need to have a survey done to determine if your yard's slope is too great, or if there is bedrock. If so, you will not be able to install an in-ground pool. An in-ground pool might be out of the question if the equipment cannot access your yard. Your HOA might not allow a typical above-ground pool, but it might allow an above-ground concrete pool. You'll also need to weigh the cost advantages and disadvantages. 
The basic choice is between in-ground and above-ground pools. Once you've decided between those two choices, it's time to consult with a pool company to narrow your choices further.