If you are living in a country where the temperatures run into negative during winters, then having a hot water system is very vital. The flow of hot water 24 x 7 becomes necessary as it becomes practically impossible to do the daily household chores. The thought of putting your hand in the cold water can run shivers down your spine. A hot water system ensures that all your taps get hot water for different chores like bath, washing utensils, cleaning purposes, washing car, and lots more. If you are planning to get a hot water system installed you should hire a professional plumber to do so. If you are a do-it-yourself person then think twice before installing the hot water system on your own as it is a complex task and also involves various risks.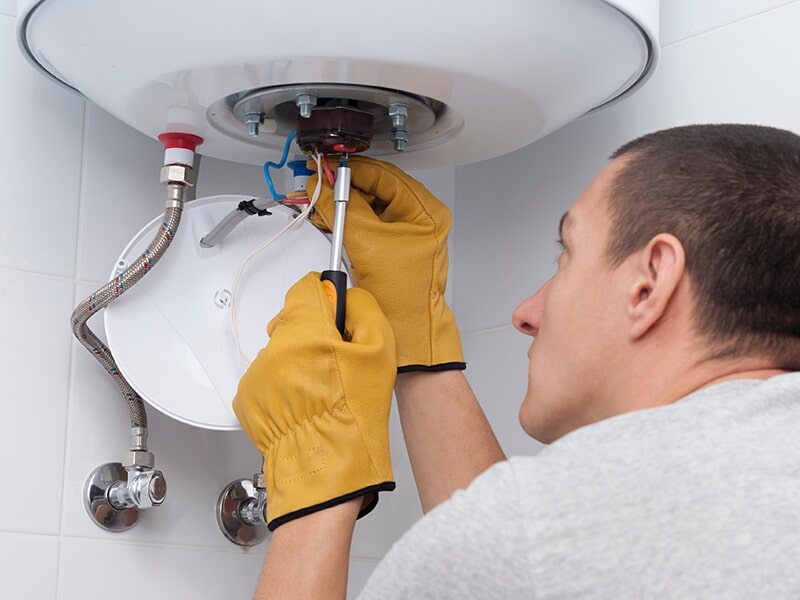 An incorrect hot water system installation can damage your property that can create a hole in your pocket. Therefore, handing over this job to the professional plumber is a wise thing to do as most water heaters run on gas. Gas leaks can be dangerous as they jeopardize the lives of your loved ones.  The hands-on training, substantial work experience, and modern tools make it easier for them to perform the task efficiently.
Here are some of the top reasons why you should hire a professional plumber for your hot water system installation. 
As you know that the majority of the hot water system runs on gas. If the hot water system is not installed properly, i.e., if the valves are not fitted correctly, then the chances of gas leaks is significantly high. Gas leaks can cause fire and even explosions in some cases, which can put the lives of your loved ones in danger. Besides this, it can even damage the structure and aesthetics of the house. When you hire a professional plumber to carry this task, then you can be rest assured about the quality of services. 
Prevention Of Poisonous Gases
Gas leaks can even release poisonous gases as most hot water system uses liquified natural gas. If the ventilation of the area is not proper then the chances of carbon monoxide built up are significantly high. Huge layers or deposits of carbon monoxide can be fatal as they can cause damages to the brain. One thing that you should know is that this gas is odorless and it is practically impossible to smell it. Therefore, it becomes vital to hire the services of a licensed and experienced plumber who can ensure that the hot water system installation is done correctly and prevent the spread of the poisonous gas. They have professional tools like a carbon monoxide detector and ensure there's no gas leak. 
The expert advice that you will receive from the professional and experienced plumber while they install the hot water system will be valuable. They can practically explain to you the dos and don'ts of the hot water system. While you purchase the hot water system the sales executive will always try to explain the pros and sell the product to you and meet their targets. But a professional plumber can explain to you the real picture. So, before buying a hot water system ask your plumber about the one that can work efficiently with the existing plumbing of your household. 
To sum it up 
Hiring a professional plumber with hot water installation should be the first thing on your list. Now when you have installed the hot water system it's time to enjoy a steamy shower in the freezing climate.