Are you losing your sleep thinking about your kid's meal? Kids generally love everything attractive, colorful and tasty. Whatever you are serving them, needs to be appealing. Here are some fun dishes that your kids will surely love.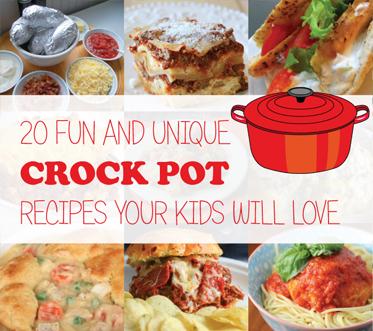 Salad Jar:  This one is a very easy recipe and you can involve your kids in preparing this salad. Make sure you include different vegetables in the salad, so that it includes various nutrients for your kids.
Ingredients : Avocados, strawberries, carrots, corn, peas, butter lettuce, ham( optional), chickpeas, strawberry dressing and a mason jar.
Method: You can cut the avocados and ham with the help of scissors. You can also use the butter knife for cutting the avocados. You can use a large platter for layering the ingredients. At first, insert the strawberry dressing and then start layering the vegetables (nicely chopped) one after the other. Make sure that the salad looks colorful and attractive. When not consuming, make sure that the jar is covered with the lid.
Vanilla Sugar Cookies With Sprinkles:  This recipe is based on a local American-Italian bakery.
Ingredients : Confectioners' sugar ( ½ cup), all-purpose flour ( 2 cups) , rainbow sprinkles ( 1 cup), 1 egg, ½ teaspoon salt, 1 cup rainbow sprinkles, ¾ cup unsalted butter ( at room temperature), Canola oil (1/4 cup) and ½ teaspoon baking soda
Method: Take a medium-sized bowl and combine the baking soda, flour, and other dry ingredients. Then, add the vanilla and the egg and beat them properly. The dough should be soft textured in nature. You can wrap the dough in plastic and keep it in the refrigerator for minimum 1 hour. The oven must be pre-heated in 350 degrees Fahrenheit. You can use a scoop of 2 ounces for making the cookies into shapes of balls. Bake them until they turn golden. After cooling, you can keep them in air-tight containers. They will remain fresh for 3 days.
Home Made Burgers: Burgers with proper nutritional values can be healthy as well as tasty for kids.
Ingredients : 12 cream cracker biscuit , plain flour ( 2 tablespoon) , 1 red onion ( finely chopped), 1 egg, your preferred toppings, brown sauce and tomato ketchup ( 1 teaspoon each ), 6 rolls of hamburger, garlic paste ( 2 teaspoon) , chili paste( 2 teaspoon ) , olive oil ( 1 tablespoon). You will also require 2 tbsp of olive oil, 1 teaspoon paprika and 4 sweet potatoes for the wedges.
Method: You must heat the oil in the pan and fry the onion for 5 minutes until it becomes soft. After cooling them, you can combine it with the egg, garlic, ketchup and brown sauce in a large mixing bowl. The mince can be divided into 6 parts and rolled into balls. The balls can then be flattened for a proper flat burger. Coat the burger with flour on each side and then place them on the baking tray. Then, keep it in the refrigerator for 2 hours. For making the wedges, you can fry the sweet potato with olive oil. Make sure that the burger is well coated. Next, roast it for 30 to 35 minutes according to the level of crispiness you want. Serve the burgers with the rolls after providing your favorite toppings.
All the recipes are easy for preparing and can easily attract your kids. So, you do not need to worry about their evening snacks anymore. As long as the food is tasty and colorful, your kids will love them. Make sure that you are adding nutritious ingredients to the dishes.
Author Bio:  Charlie Brown is a chef who works at https://www.mcdelivery.co.in/. In this article, he is sharing some fun recipes for your kid's diet.