The sights and smells of fall season have finally arrived. The temperatures have finally begun dropping and leaves are cascading from branches, so it is time to reorganize your wardrobe. Your fall outfits should be bold, flavorful, warm and comfy for wearing. Here are 5 essential pieces that you should put in your wardrobe this fall.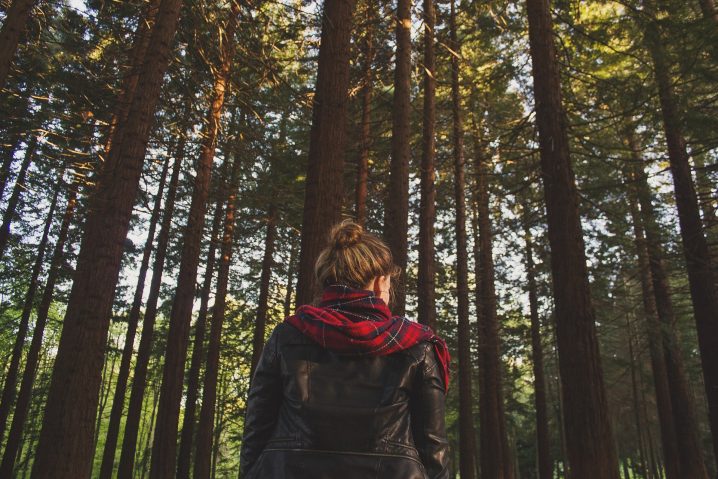 Trench Coat
Trench coats are light, but perfect for crisp fall days. Trenches can be found in maroon, brown, forest green and beige and in many interesting designs. Find the coat that fits your complexion and body shape the best and match it with some warm clothes. If you love wearing sporty clothes, then this type of outerwear won't fit your wardrobe.The slim-fit trenches can be worn unbuttoned and without a belt or fully buttoned and with the belt fastened.
Bold Blazer
Blazers are perfect for fall season because they can be worn as substitute of any other type of jacket. They are also very chic and stylish, especially in bold hues like purple, yellow, navy blue or pink. You can also opt for more dramatic blazers, such as plaid or striped ones – thay are fantastic for making a statement. You can wear your blazer with both casual and more elegant outfits and look amazing.
Ankle Booties
This type of boots are ideal for fall season, because they can be worn with skirts, dresses and jeans. Suede booties look fabulous in with some interesting fall/winter outfit. To create long lean leg line, you can tuck your pants in your ankle boots. Double cuffed or rolled jeans look lovely with booties and allow for a little bit of your ankle to show through. You can wear your fall dresses with ankle boots too – just keep in mind to keep the hem of the dresses above your knee to create the longest leg line possible.
Plaid
Plaid is back in style! Fashion bloggers are reaching for the warmest plaids to wear to work and any other formal or informal event. You can pair a plaid shirt with jeans and sneakers and you are ready for your next meeting with your friends. For more chic look, you can wear the same combo with ankle boots or heels. If you already have a plaid skirt or pants in your wardrobe, then you can match it with a simple sweater.
Boyfriend Jeans
Boyfriend jeans are a must-have piece for this fall season. They are trendy and chic, and ideal for any more informal events. You can find versatile designs, from jeans with distressed and ripped details to boyfriend jeans with fascinating patch details. For more casual look, you can wear them with sneakers and casual sweaters or blouses, while for more elegant and chic look, you can pair your jeans with more fabulous top and heels or sandals. My personal favorite is the combo of boyfriend jeans, blazer and heels.