Photography is a beautiful art and it can be made more beautiful by the use of props like a glass orb. You might say, a good photographer doesn't need props to click great pictures. But while you say so, you don't probably realize that photographs clicked without props have become monotonous over time. And we have been almost seeing the same kinds of photos everywhere. And that is why present-day photographers have begun to use props to make photography more interesting for themselves and make their photographs look extra edgy.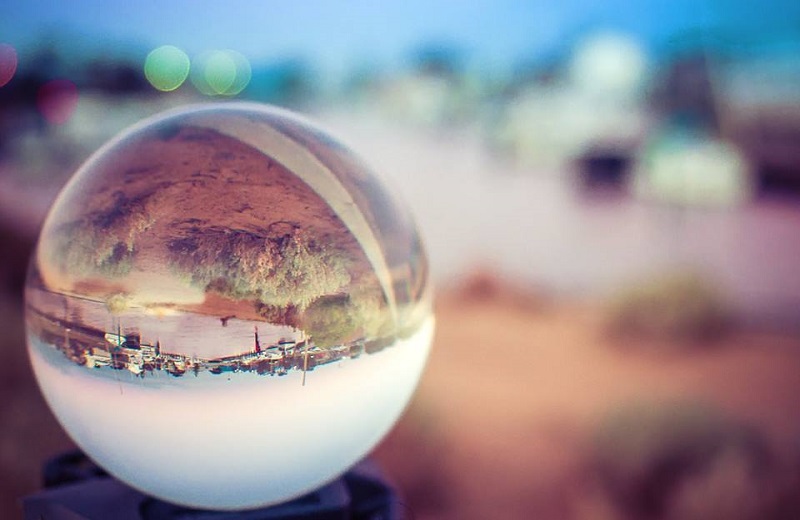 If you are a photographer-whether expert or amateur- you probably have clicked before pictures using props. But have you ever tried using a glass orb as a prop? If yes, then you probably know how amazing pictures clicked with a glass orb come out. But in case, you haven't tried this technique before, it's high time you did. Glass orb photography is fast becoming popular among both ace photographers and amateurs. But if you want to use a glass orb to get great photos, then here are some considerations that you might need to take into account. Check out-
The first and most important consideration to take into account is the placement of the glass orb. Now, you can place the orb anywhere you want- on your dining table, on the floor, inside a box or simply on your straightened palm. But can every kind of placement be suitable for photography? Probably not! A glass orb's beauty lies in the reflection that gets portrayed through it. And that is why you should be extremely careful while placing your orb for photography. Make sure you choose a place where the crystalline nature of the orb would get reflected in the best manner. So, you will basically need light; without proper light, your glass orb will not be able to deliver the kind of performance you would want it to deliver.
The second thing that you need to consider is that a glass orb offers great photographs in a natural setting. That means you can have amazing glass orb photos outside. So, plan a trip to some beautiful outdoor location, and don't forget to take your glass orb along. You will find hundreds of ways to click pictures with an orb as your primary subject.
Experiment with your orb. Yes, you have found a magic technique to use your orb for excellent photographs. But you can't keep on clicking pictures using this particular technique alone, forever. If you want variety in your photographs, then you will certainly have to experiment with your orb. Try placing it in different light settings or you can also couple the orb with other objects. The results you get are sure to be fascinating. Also, don't forget to use human beings as a subject for your photographs along with the orb. You can probably make someone you know play with the orb so that you can get some incredibly animated photos.
Now, that you know what considerations to take into account to click great glass orb photographs, there is no reason why you will make any kind of mistake in this regard.