Costa Rica has more than just one reason to be a desired holiday spot. This place is certainly full of amazing recreational activities and beautiful spots. The beaches of Costa Rica is something that should not be missed.
The best thing about beaches in Costa Rica is that you don't have to take your own car to be at these beaches. This means that you can save the travel time and possible travel expenses. A perfect way of enjoying your time at the beaches without the hassle of renting a car or taking care of the parking problems.
Here is the list of beaches in Costa Rica that you can visit even without a car.
Puerto Viejo de Talamanca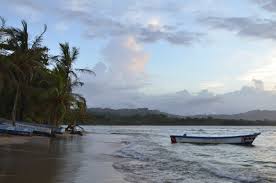 This beach in the Costa Rica's Caribbean coast is amongst the most popular and happening spots. This beautiful small town will give you the feel of an island. Amongst the many reasons to visit this place, a few includes the wildlife that you get to experience here. The Caribbean style cooking and activities like surfing are sure to make your visit even more memorable. Shuttles and public bus are available from San Jose's International Airport at convenient hours to help you reach this beautiful destination without a car.
Tortuguero
Coming to the northern Caribbean coast of Costa Rica, you should visit this place especially for viewing wildlife. This town is not connected through roads. To visit this place, you can either opt for a boat or a small plane. It is an all new world having maze of canals in water. You can also experience the sea-turtles nesting several times in the year.
Tamarindo
The northwest province of Guanacaste hold a small town named Tamarindo beach. This place is stuffed with restaurants, tour sports and beautiful shops just a few steps away from the beach location. You can also find accommodation close to this place. There are a lot of activities to spend your week in this location. You can reach this place a shuttle or bus from Liberia International Airport.
Jaco
If you are a party person and loves to be around people then this beach town on the Central Pacific coast is a perfect fit for you. This place gives plenty for a person who loves nightlife. Even if you are not so fond of parties or nightlife, you can cherish the day tours with your family and friends. This place has some beautiful surfing beaches, restaurants and more adventurous activities.
If you intend to visit this place, you can take a shuttle or a public bus from San Jose's International Airport.
Manuel Antonio
Manuel Antonio is a popular tourist destination in the central Pacific. This place may not be a perfect beach town but certainly a perfect space if you wish to observe unique spots. Get a perfect combination of beach, wildlife and amazing ocean view at this adorable space. To get along this space, you can book a shuttle or a public bus from San Jose's International Airport.
Exploring these beautiful places with comfort is the best way of celebrating your time at Costa Rica. There is a lot more in the list that this amazing place can offer. Get a life full of peace and happiness along with your loved family members or friends. Properties in Costa Rica are very affordable that makes it a good place to live after retirement.