Apart from marketing the business on the internet, marketing business physically via pamphlets also plays a great role. A pamphlet is no doubt an effective tool for promoting brands, businesses, organizations, and start-ups in an effectual way. When you handle pamphlet of your brand or business in someone's hands, it builds the trust of the other person towards us. Usually, the standard size of a pamphlet that is used by almost all types of businesses is a tri-fold pamphlet. Pamphlets of this size can be easily sent via post or in hand as well. But to design an effective pamphlet, there are some tips that you should keep in mind. This write-up explains the tips that a person needs to know while doing pamphlet printing.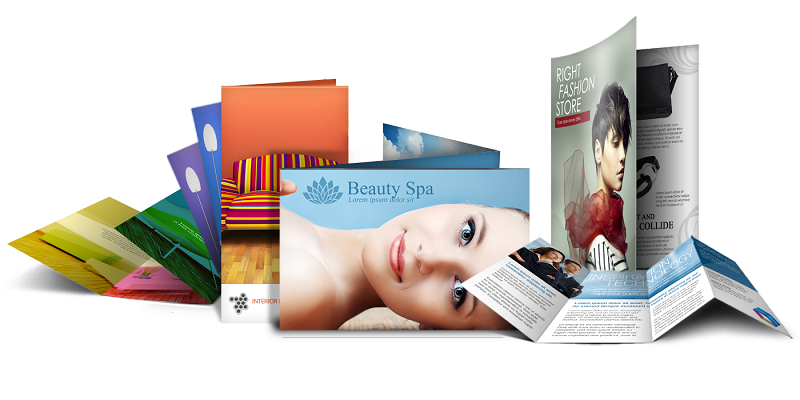 Important tips you need to know for effective pamphlet printing:
Make a rough sketch:
Never forget to design a rough sketch before printing the final print of the pamphlet so that you could get an idea of the final view of the pamphlet. Always evaluate in advance that how front and back cover are going to look like.
Know your customers:
Before you plan to design a brochure, always ensure that you know your customers in a better way. What is the service or product that is going to attract the customers? What are your focused services? Why should people prefer to avail your services? Knowing your customers can help you to design an effective and eye-catching pamphlet.
Emphasize on specific things:
While designing the pamphlets, the designer should be focused on some specific things as it is not feasible to add all services and everything in a short pamphlet. People will never get attracted towards your all services at once, so it is better to focus only on one thing at moment.
Never add a picture of the building of office on the pamphlet:
Never try to attract your customers by showing you the picture of the growth of your business in terms of infrastructure as no one would be interested in looking at your building. People always want to know whether your services or products are of good quality or not. So, keep this point in your mind while doing pamphlet printing.
Focus on quality of content:
The content plays a great role in the designing of the pamphlet. Since content has to be in less quantity in the pamphlet, but it should be precise and to the point. There should be more focus on the content that has to be written in the pamphlet.
Keep the sequence of pages in mind:
Before designing the pamphlet, always ensure to keep the order of pages of the pamphlet in mind so that you don't waste your time in deciding a lot about the pamphlet.
Use catchy headlines:
Never forget to add catchy headlines in the content of pamphlet as it is the first thing that is noticed by every reader. Therefore, it should be attractive and catchy.
Make use of bullet points:
If you are mentioning about some specific product or service in the pamphlet, never forget to display the features of specific product or services in the form of bulletin points so that it could catch the attention of the reader.
Whenever you plan to design an effective pamphlet for your business, make sure that you follow the tips and tricks discussed above as these tips may help to reduce your efforts and save your time in deciding the layout of the pamphlet. If you are planning to get a pamphlet print for the promotion of your brand or business, get it printed from Popular Printer that is popular for Pamphlet printing, calendar printing, brochure printing and much more in bulk.