When setting up a salon, there is a huge list of items you need to buy especially beauty equipments. While some of them may cost you a few bucks, some may drill a deep hole in your pocket. To avoid getting victimized by any overspending or unreasonable salon expenses, it is essential if you plan out a budget and a price list for the equipment you need. To buy any salon equipment such as a salon color bar it is necessary to answer some questions that are as follows –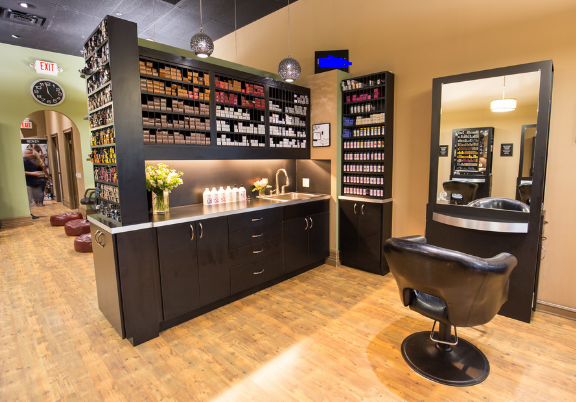 Look out for discounts
As you are starting your salon, you will need to make a good amount of investment in your business. This investment may run into thousands hence you need to make sure your money goes to the right place and gets its value. If you want to save hundreds of bucks while shopping, contact reputed suppliers who sell bulk products or are wholesalers and are keen on selling the equipment hair salon equipment at discounted prices. Don't make a hasty decision seeing a discount as there are hundreds of such suppliers who try to scam people. You might end up getting a product that has been compromised in its quality and price.
What and why
Prioritize what products you need to buy and why? If it is something helpful for the daily business then put it on the list? Does that equipment fulfill any service you have listed in your brochure? Be ready with a prioritized list so you can spend your money on important equipment first.
New or old
Undoubtedly no one would deny not having a new equipment for their business. But there are second-hand products that will serve your purpose to the same extent as the new ones. You can always save a significant amount by purchasing the old items. Purchase the second-hands hair styling appliances, mirrors, styling chairs, trolley carts, and display rocks. All you need to see is that the equipment serves the purpose for which you are buying it.
Try using it once you finally pay for it
It is indeed essential to try the product before you pay for it. This is because due to some faults the electronic items may stop working, regardless of whether they are brand new. Running down to the store to get it replaced or get into some arguments with the seller is the last thing you would want to do.
General items that are easily available
There are some services that are common to all salons. Salons offer skin and hair beautification packages such as haircut, spa, facial massage, manicure, and pedicure, etc. You can always buy equipment that fulfills your purpose of offering these services. No matter what you need be it wash basins, hair perming equipment, hair straightener, manicure kit, hair dryers, etc.
List out your target markets
Are you going to cater women or men? Or are you intending to offer your services to both? Whatever be the case, you should always decide before you prepare the list of equipment. There might be some which you wouldn't require. For example, if you are servicing women, you will don't need to buy men's shaving kit.
This is pretty much all the basic preparation you need to do before heading out to buy salon equipment. The main idea is to save money and time both. Order your hair color storage racks from Ez Rack USA. Click here and avail the best buys!